What to Consider Before Becoming a Paralegal
May 14, 2020
483 views
3 min read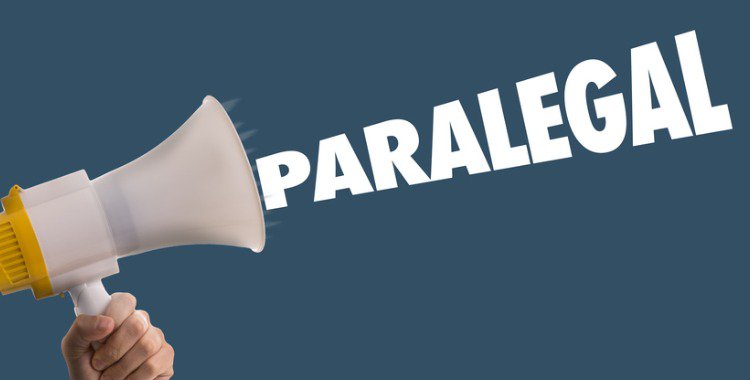 Working as a paralegal can be an enjoyable, exciting, and rewarding career, but before you sign up to study with us, there are few things that you need to know about the profession that will help you get to grips with your new career choice.
You Will Be Getting Involved in Cases 
If you just read the basic job description of the paralegal, it might seem like their sole responsibility is to support the attorneys in their work. However, this isn't exactly true.
While proving support to the attorneys by maintaining and organizing files, conducting legal research, and drafting documents is a core part of the role, it is important to remember that being a paralegal isn't just typing, phone calls, organizing files, and court filings.
You'll be expected to get involved in ongoing cases in a far more intimate manner, interviewing people, examining evidence, and fielding questions from clients, even if you can't provide legal advice.
A Formal Education Is a Must
Because there are no bar exams for paralegals, and no national guidelines for licensing, you might be tempted to think that you don't need any specific training to occupy the role. 
However, while it is true that there are no specific regulations on needing to be educated to become a paralegal, the reality is that most firms will be looking for new staff who have a particular base of knowledge and skills that will benefit them.
This inevitably means that they will prioritize potential employees with a relevant education. Becoming a paralegal doesn't have to be a long and drawn-out process, if you enroll here at Northwest, you could graduate, fully qualified, in as little as 18 months.
You Can Choose an Area of Law You Enjoy
Specializing in a particular area of law is common amount paralegals and this means that you can pick a certain area of law that you enjoy and build your career around it.
There is a huge variation in the types of law you can choose, from immigration to the laws governing corporations or family law. This breadth of choice means there is always going to be something that excites you and, unlike other careers, you can make that part of the law core to your role.
Join One Of The Best Paralegal Schools In Las Vegas Today!
Here at Northwest Career College, we run the top paralegal program in Nevada, offering our students the skills and experience they need to successfully enter the field of paralegal work and position themselves to maximize their earnings. Our Paralegal instructors are seasoned attorneys and highly trained professionals who are able not only to teach you the law but also to guide you through the many ways a paralegal integrates into a Las Vegas law practice. 
We offer on-campus and online paralegal classes to accommodate your work and family schedule. Our Career Services team will work with you to help you find the best paralegal employment opportunity in Las Vegas, and their expertise in this area has given us a 100% success rate in job placement rate for paralegal graduates. Call us today at (702) 403-1592 to find out what our paralegal program can offer you.