4 Tips for Becoming a Fantastic Business Administrative Assistant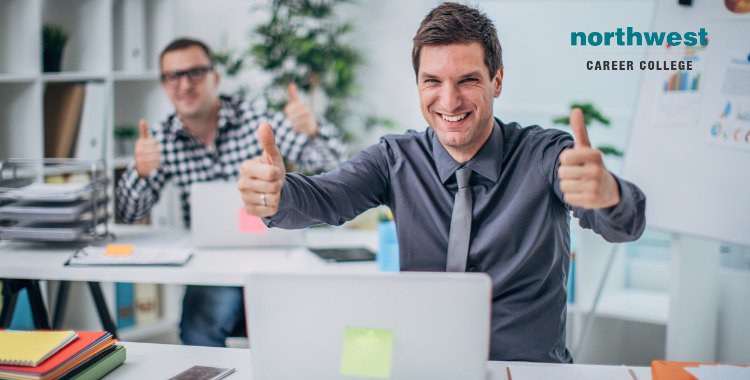 Business administrative assistants are key cogs in most modern business environments, working behind the scenes to make sure everything runs as smoothly as possible and the front line staff has the support they need to shine.
If you are considering starting a career as a business administrative assistant, or are looking for your first position in the field, here are tips for becoming a fantastic business administrative assistant.
Expand Your Portfolio
Microsoft Office skills, such as Word, Excel, and Outlook are considered essential to working in a modern office environment. However, there are a number of other apps out there that you can use to differentiate yourself from the rest of the job market by displacing proficiency in them.
Apps like Slack, Trello, and even Powerpoint are all useful tools that are used by a myriad of businesses and organizations and you're being proficient in their use can make you more valuable.
Work on Your Communication Skills
You don't have to work marketing to need fantastic communication skills, in fact, the ability to communicate effectively is probably second only to organizational skills when it comes to being a fantastic business administrative assistant.
Since you'll be tasked with writing letters, memos and handling correspondence, making sure you have a firm understanding of proper grammar and punctuation is crucial and having even basic additional qualifications in that area, rather than relying on your high school diploma, can show your commitment.
Be a Master of the Office Equipment
For most business administrative assistants, the office equipment is their toolbox and a master always keeps their tools in the best condition possible. 
You should be aware of the supply level of everything from copy paper and ink cartridges to writing paper and pens and be able to have broken office machinery, like printers, fixed in as short a time period as possible.
Maintain a Professional Demeanor
As a business administrative assistant, you'll be in contact with both the general public, customers and clients of your company, and your coworkers. While being friendly and open is part of good communication, remember than it is part of your role to be the face and voice of the company.
As such, maintaining a professional demeanor, dressing to suit your role, and developing a professional telephone manner is a key part of being a fantastic business administrative assistant.
Become a Critical Part of a Business Today
Northwest's Business Administrative Assistant Program Las Vegas offers on-campus and online Business Administrative Assistant classes to accommodate your work and family schedule.
We value real, hands-on experience, which is why you'll be visiting businesses and organizations of different sizes, industries, and structures and why our instructors are all experienced business professionals with extensive backgrounds working in, starting up and operating varied businesses and organizations. 
Featuring a host of business professionals and guest speakers, our classes will give you all the skills you need to play a vital part in any business, and still graduate in as little as 9 months.
Written by: 
Monica Jones, 
B.S. Business Administration Assistant Program Chair