Why Deep Tissue Massage Should Be a Part of Your Workout Routine?
August 29, 2019
665 views
4 min read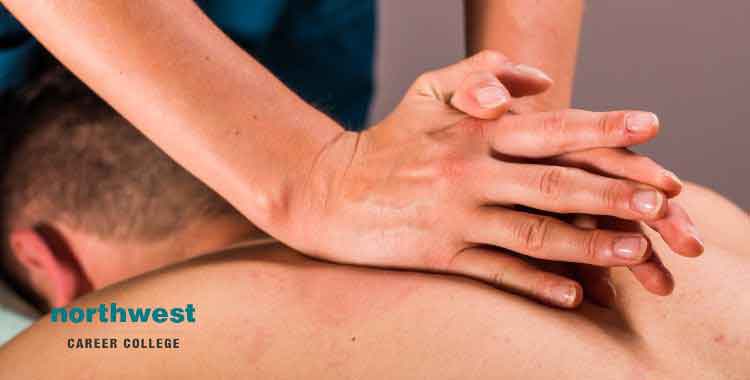 Hitting the gym is an excellent way to improve your health, with plenty of benefits to both your physical and mental wellness. However, with the rise in popularity of workout activities such as powerlifting and CrossFit training, people are putting more stress on their body than ever before.
Protein, stretching and hydration are all recognized parts of an effective warm-down after strenuous exercise, but there is one thing that people often miss that can have a significant impact on your muscles ability to heal and repair, deep tissue massage.
In this article, we will be looking at the benefits of deep tissue massage and why you should be making it a regular part of your workout routine.
Read More: What Are The 7 Types Of Massage?
What Is Deep Tissue Massage?
At its most basic, deep tissue massage bears a similarity to Swedish massage, with the massage therapist using similar techniques but applying deeper pressure in order to help relieve muscle tension. The deeper pressure allows the massage therapist to target deepest layers of muscle tissue, the tendons, and the fascia, which is the protective layer of tissue surrounding muscles, bones, and joints.
Why Is Pressure Important?
During exercise, anaerobic respiration causes the buildup of lactic acid in our muscles. As you might have guessed, lactic acid is no good for your muscles and damages them, causing adhesions can form in our muscles. These adhesions cause swelling and pain and are responsible for those tension knots that can cause so much discomfort and stress to our bodies.
Adhesions can also be caused by a number of day-to-day factors that we all experience at one time or another. Stress, insomnia, posture, and lack of stretching can all lead to adhesions forming, leading to pain, inflammation, and restricted movement.

By employing deeper pressure, massage therapists can locate these adhesions under the skin and use deep tissue massage techniques to break them up, relieving pain and freeing up the muscles to move properly.
What Are the Main Benefits of Deep Tissue Massage?
Removal of Adhesions – Getting a deep tissue massage after exercise helps to get rid of muscle and facia adhesions caused by lactic acid and oxygenates poorly-circulated areas to speed up muscle healing.
Pain Relief – Sufferers of chronic muscle pain often find that they benefit from a deep tissue massage as the deeper pressure helps to relieve the tension caused by chronic pain. For those suppering joint conditions, such as arthritis, deep tissue massage can also reduce swelling and restore mobility.
Stress Relief – High levels of stress are an often unavoidable side effect of a busy modern life, and the side effects of chronic stress can take a significant toll on your physical and mental health. Deep tissue massage help to relieves stress, both by allowing the patient to relax and unwind and by targeting factors that might be increased stress, such as muscle.
Massage therapy also has a proven link with the release of serotonin, the so-called "good mood" hormone, which is a key ingredient in tackling depression and dealing with stressful situations.
Treating Sciatica – Because of the deeper pressure of deep tissue massage, it is effective at freeing trapped nerves, such such as sciatica, and reducing the swelling that can be impinging on nerves and causing pain.
Faster Muscle Recovery – By treating adhesions and oxygenating muscle groups, deep tissue massage allows muscles to heal faster, enabling you to work out for longer without the risk of damaging yourself. Adding deep tissue massage to your workout routine is an excellent way to attain the fitness goals you have in mind without risking your health.
Join One Of The Best Massage Therapy Schools In Las Vegas Today!
At our trade school, we operate one of the best Massage Therapy Schools in Las Vegas and our Massage Therapy Course will teach you the skills you'll need to apply the benefits of sports massage. The benefits of massage therapy are widely recognized with employment for massage therapists expected to increase by 22% between 2014-2024, with an average massage therapist earning $39,360 a year. Additionally, many massage therapists maintain active, private practices, increasing both their flexibility and earnings. 
Our massage student clinic is open seven days a week for both your and your clients' convenience, and we offer day and night classes to accommodate your work and family schedules. Our instructors are experienced professionals who will prepare you to sit for either the NCBTMB (National Certification Board of Therapeutic Massage) or the MBLEX (Federation of State Massage Therapy Boards) exams and we are proud of our 100% board pass rate. Call us at (702) 403-1592 to speak to one of our enrollment specialists today!