Time Management Tips for Dental Administrative Assistants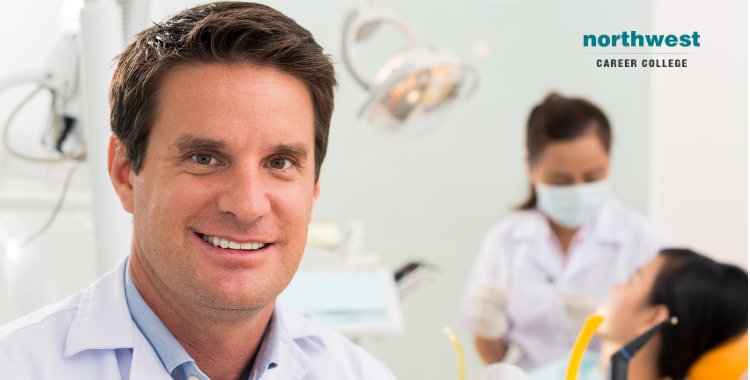 There are never enough hours in the day. That a pretty common refrain no matter what sector you work in, but it applies especially if you are working as a dental administrative assistant. With so many important responsibilities and such a varied workload, there's never a dull moment, but it can often feel like there aren't enough moments at all.
Making sure that you have enough time to spend on your tasks, so that your attention to detail doesn't falter, is a key skill to cultivate as any kind of administrator. When your work involves coordinating a dental practice and completing important paperwork, like healthcare insurance forms, it's even more vital.
To help you get the most out of your day, and to make sure you don't spend any time running around in a panic, here are a few tips to help you manage your time as a dental administrative assistant.
Where Are You Wasting Your Time?
The first step in figuring out how to make the best use of your time is to ascertain where your time is being wasted. A recent survey of office workers and how they spend their time showed some interesting results, with the average worker wasting significant amounts of time on the following activities: 
Get morning beverage, say hello to co-workers and unpack desk – 20 min.
Online surfing at work – 120 min.
Social networking (non-work related) – 30-180 min.
Stop in the hall throughout the day to speak with co-workers – 45 min.
Take time in the restroom to visit with a co-worker – 20 min.
Extended lunch and breaks – 30 min.
Personal telephone calls – 20 min.
Now, it should be noted that many of these activities are social and social bonding is an important part of building a good working relationship with other staff. But, if the pressure is on, you can add more minutes to your day by cutting down on these kinds of distractions.
Learn to Say No
As a dental administrative assistant, you can often feel like the hub of the office, responsible for everything from patient records to filling up the toner in the printer. People will come to you to help with their tasks because it is your job, but to do your job efficiently you have to learn to prioritize and sometimes that means refusing to take on additional work.
Obviously, that doesn't mean being rude about it, but the simple fact is that, if you already have a full docket, the extra work probably won't get done anyway. If you are snowed under and someone approaches you to do something non-vital, then it is perfectly acceptable to politely explain that your current workload is commanding all your time at the moment and you will be available to help them once you have cleared all of your priority tasks. 
Management Time
In the busty whirl of an office, it can often seem like you don't have a moment to yourself and the work just keeps coming. While that might be the case, it is important to find the required time to sit down and prioritize your task list, setting out a timetable to complete your work and ranking that work by importance and timescale.
Once you have that task list, your day is going to be much easier because you have a plan to get your work completed and you aren't constantly running around putting out fires. An important part of this is finding space to take "management time" and not be interrupted, even if that means finding somewhere outside of your practice to get the privacy you need to organize your day.
The Art of Delegation
Sometimes, you are not the best person for the job. While that can be a hard pill to swallow for some people, recognizing it can make managing your workload easier. If you are approached to do work that someone else is far more qualified to do, it is perfectly reasonable to point that work in their direction.
Remember, good office task management is about giving work to the right person and giving them the support they need to get it done well. It does not mean you have to do all the work yourself.
Training To Help Others
Employment for entry-level employment in the dental field is expected to increase 23% over the next 10 years, faster than average for all occupations, according to the Bureau of Labor Statistics. Here at Northwest Career College, our Dental Assisting Program prepares students to work in any dental office. Our Dental Assistant Training Course gives you all the key skills and experience you'll need to find the best dental assisting employment opportunity in Las Vegas. 
Our Dental Assistant School offers morning, afternoon and night classes to accommodate your busy work and family schedule, an expansive, nine operatory lab provides students with real-life dental office experience and our established, seasoned instructors have helped our students achieve a 91% national exam pass rate.
Our student-focused approach will help you cultivate the skills you will need to stand out in the dental assisting field. Our experienced Career Services team will work with you to help you find the best dental administrative assistant employment opportunities in Las Vegas. Call one of our enrollment specialists at (702) 403-1592 to find out more.
Written by:
Cynthia Lofquist, R.D.A.
Dental Assisting Program Chair
Concorde Career Institute