What Are The 7 Types Of Massage?
January 12, 2023
1.5k views
7 min read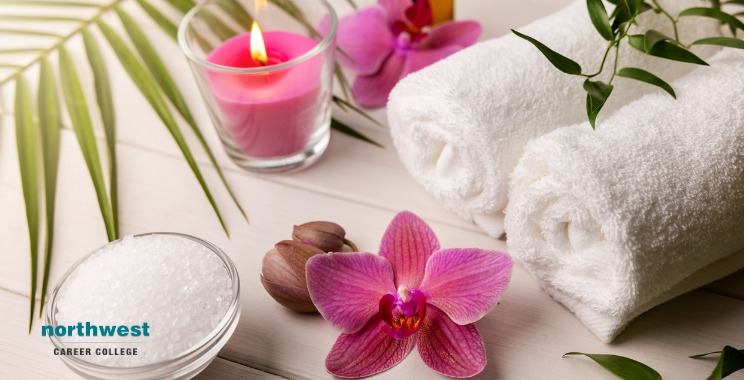 There are seven types of massage: Swedish, Shiatsu, Deep Tissue, Hot Stone, Aromatherapy, Thai, and Sports. Each type of massage has its own benefits, and in this article, we will discuss each type in greater detail and how they can benefit your massage therapy business.
Swedish massage – the most common type of massage, it uses long strokes and light pressure to relax the muscles
Swedish massage is the most widely practiced type of massage in the world. It is designed to improve circulation, reduce muscle tension and increase relaxation. Long strokes are applied using light pressure across the body's major muscle groups.
As a result, Swedish massage can help boost your energy levels, reduce stress and anxiety and improve general well-being. It also helps reduce fatigue and create a sense of wellbeing and rejuvenation – essential benefits to keep yourself feeling good.
All in all, this modality offers an often much-needed escape from the hectic everyday life that can take its toll on our physical and psychological health.
Shiatsu – Shiatsu is an ancient Japanese technique that uses finger pressure on specific parts of the body to restore balance and promote healing
Shiatsu massage therapists use their fingers and palms to apply pressure to your body, which can help reduce stiffness and tension. It can also improve joint flexibility and circulation throughout the body, as well as helping to reduce stress and anxiety.
Shiatsu massage is a great way to relax after an intense workday or activity, giving you a chance to restore balance in your life.
Deep tissue massage – a more intense form of massage that is used to target specific areas of muscle tension
Deep tissue massage is a powerful tool for relieving muscle tension, especially in areas that are more resistant to conventional massage techniques. Unlike regular massage which focuses on the surface layers of muscle, deep tissue massage targets and applies pressure to the deeper layers, releasing tightness and chronic knots all throughout the body.
It is an excellent choice for those suffering from overuse injuries or significant pain and can even help improve posture and flexibility. Although it can be uncomfortable at times due to the intense pressure applied, deep tissue massage should never be extremely painful.
If ever you feel too much discomfort during your session, let your therapist know so that they can adjust accordingly.
Sports massage – a type of massage that is designed to help athletes recover from injuries and improve their performance
Sports massage is a form of deep tissue massage designed to help athletes recover from injuries, enhance performance and reduce fatigue. By stimulating circulation, it helps speed up the healing process and allows athletes to increase flexibility, stamina and strength.
In addition, muscle relaxants improve flexibility allowing for greater range of motion and immunity boosters can be used to help prevent injury. An experienced sports massage therapist will create an individualized plan tailored to the athlete's specific needs and goals.
With regular sessions, athletes can see improvements in overall muscle development and suppleness as well as increased energy levels that will help them achieve their fitness objectives.
Hot stone massage – a relaxing form of massage that uses heated stones to loosen tense muscles
Hot stone massage is one of the most popular forms of massage therapy today, and for good reason. Using heated stones to loosen tense muscles allows the therapist to access deeper layers of muscle without having to use excessive pressure, making it especially relaxing.
This form of massage offers many physical benefits such as increased flexibility, improved circulation, and reduced inflammation. Beyond these detailed physical benefits however, is a calming sense of relaxation that often takes hold during the course of the massage.
The use of heat from the stones helps to absorb stress more effectively and induce feelings of rejuvenation and peace. For those looking for a more thorough yet soothing therapeutic experience in their massages, hot stone massage should certainly be considered.
Aromatherapy massage – a type of massage that uses essential oils to promote relaxation and well-being
Aromatherapy massage is a type of massage therapy that utilizes essential oils to provide a holistic experience. The combination of therapeutic massage techniques and the application of essential oils help to stimulate circulation, reduce stress, and promote relaxation.
Each essential oil used has unique properties that can be beneficial to both physical and mental health. Lavender, for example, has calming properties while peppermint is invigorating. Depending on the patient's needs and preferences, an aromatherapist can mix different oils together to customize each massage session.
With its power to refresh the body, mind and spirit all at once, aromatherapy massage can be an effective way to alleviate stress or other everyday discomforts.
Thai massage – an ancient form of bodywork that combines acupressure, stretching, and energy work
Thai massage is an ancient form of bodywork that has been used for centuries to promote healing, lower stress levels, and overall wellbeing. It involves the use of pressing on specific acupressure points combined with various stretches in order to open up energy pathways in the body.
This often leads to improved posture, improved flexibility, and a sense of relaxation after each session. Those hoping to reap all these benefits can often find certified providers who offer such services either at their home or spa locations.
Additionally, some yoga teachers may have been trained in this practice as well, allowing further flexibility when looking for someone capable of providing a truly unique experience.
Start your new massage therapy career today
If you're interested in becoming a massage therapist, there are many different types of massage to learn. Swedish massage is the most common type of massage, but other popular options include deep tissue, sports, hot stone, aromatherapy, and Thai massage.
Each type of massage has its own benefits and techniques. If you want to start a career in massage therapy, contact Northwest Career College today to learn more about our Massage Therapy Program.
We'll help you get started on your journey to becoming a certified massage therapist so you can begin helping others relax and feel their best.

Join one of the best Massage Therapy Schools in Las Vegas today!
At our trade school, we operate one of the best Massage Therapy Schools in Las Vegas, and our Massage Therapy Course will teach you the skills you'll need to apply the benefits of sports massage. 
The benefits of massage therapy are widely recognized, with employment for massage therapists expected to increase by 22% between 2014-2024, with an average massage therapist earning $39,360 a year. Additionally, many massage therapists maintain active, private practices, increasing both their flexibility and earnings.
Our massage student clinic is open seven days a week, for both your and your client's convenience, and we offer day and night classes to accommodate your work and family schedules.
Our instructors are experienced professionals who will prepare you to sit for either the NCBTMB (National Certification Board of Therapeutic Massage) or the MBLEX (Federation of State Massage Therapy Boards) exams, and we are proud of our 100% board pass rate. Call us at (702) 403-1592 to speak to one of our enrollment specialists today!