How to start your career change
December 24, 2020
150 views
4 min read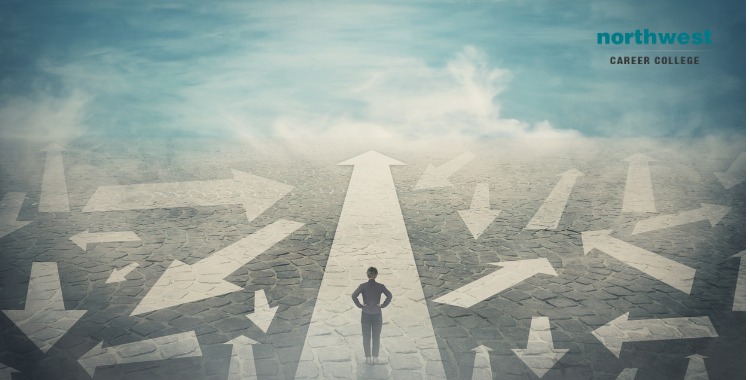 According to a recent survey by Forbes, less than half of all workers in America are satisfied with their jobs. The main sources of dissatisfaction are better pay: 47%, the position being too stressful: 39%, and a better work-life balance: 37%.
If you are one of the over half of Americans who are not satisfied with you current career, the good news is that changing career, while a big decision, isn't as difficult as you might think it is. In this article, we'll be discussing some simple and easy ways to get started in changing your career from one you endure, to one you love.
Assess Your Interests, Values, and Skills
The first step in changing your career is assessing what other career options might suit you better. Make a list of your past successful roles, volunteer work, projects, and jobs you've completed and have actually enjoyed. 
Look through this list and try to identify 3-5 common attributes about each of the items on your list that were the reason you enjoyed them. These common attributes can then be used to search for jobs that feature those particular factors.
Check Out Alternative Job Options
Now that you've got a better understanding of what it is that might interest you in a new career, try searching for jobs that feature things you're interested in as part of their job role. Many modern job websites will allow you to filter roles by attributes, competencies, or primary responsibilities to find ones that match up with your professional passions.
Check for Educational Requirements 
Some roles will require you to have specific qualifications, but this shouldn't be a block to your ambitions. Not all education requirements mean you have to spend years studying or hundreds of thousands of dollars.
Here at NCC, we offer and range of programs that can give you access to growing job markets in less than nine months. If you find yourself interested in the law, you could qualify as a Paralegal or a Legal Assistant to join a busy law firm or get an associate's degree in Criminal Justice that opens up a huge range of jobs in law enforcement, correctional, and legal fields.

If you are passionate about helping others, you might consider qualifying as a Medical Assistant to start a new career in the healthcare sector. You could start your own business as a Massage Therapist or become a core part of a dental practice as a Dental Administrative Assistant.
All of the programs above can be access through online learning and completed in as little as 9 months!
Student Finance Is Available and Easy to Apply for  
Title IV funding provides financial assistance towards the costs of education for more than 13 million students across the US every year. 
The U.S. Department of Education awards more than $120 billion a year in grants, work-study funds, and loans to cover expenses such as tuition and fees, room and board, books, supplies, and transportation. Applying for grants and loans is simple when you call one of our experienced Financial Aid Officers at (702) 403-1592 today to discuss your options.
How Do I Apply For Student Aid?
First, just complete the Free Application for Federal Student Aid (FAFSA). You can find a copy of FAFSA form, and a guide to completing it, on the Federal Student Aid website. www.FAFSA.ed.gov.  You can also fill the FAFSA out online here.  Please make sure you enter our school code: 038385. This allows your records to be sent directly to our Financial Aid office so that when you visit the campus, our FA officers can discuss your financial aid package with you in person.
Financial Aid At Northwest Career College
Here at Northwest Career College, we have Financial Aid Officers on staff that can help determine the best financing option for you. To best support our students we offer a range of financial aid including the Pell Grant, Subsidized Loans, Unsubsidized Loans, and Parent Plus Loans. Call us today at (702) 403-1592 to speak with one of our experienced Financial Aid Officers who will help find the best financial support options for you.