Who Is Responsible for Billing and Coding at a Medical Office?
Medical Billing and Coding
December 17, 2019
534 views
3 min read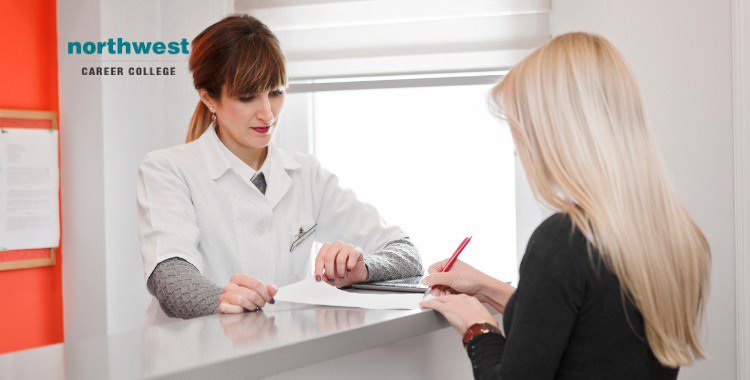 Medical billing and coding is a complex task that requires everyone in the billing and coding chain to play their part in order to ensure that the patient is correctly billed for services rendered. While it might seem like the medical coders are primarily responsible for this, in this article, we'll break down the billing and coding responsibilities of the other staff at a medical office.
Read More: Is Medical Billing The Same As Coding?
Who Is Responsible for Billing and Coding at a Medical Office?
The Office Staff
The office staff at any medical practice are responsible for correct patient registration, appointment-setting and insurance eligibility verification. These are vital parts of the medical billing process and can results in systemic mistakes in the coding and billing process if done wrong.
In order to correctly bill the patient, the office staff needs to have up-to-date records of the patient and their insurance providers that the medical biller uses as part of the submitted claim.
The Healthcare Provider
In order to generate the codes needed for correct billing, the medical coder relies on accurate clinical notes provided by doctors and nurses. If these notes are not accurate, or if they are not legible, this could lead to delays or mistakes in the coding and billing process.
The Medical Coder
The medical coder's role in the coding and billing process is a assess the clinical note provided by the doctors and nurses, extract the specific charges and then translate those charges into the appropriate code associated with those specific diagnoses or procedures.
The Medical Biller
The medical biller brings together all of the information created by the office staff, healthcare provider, and medical coder to make sure that claims comply with legal requirements and payer policies.
Once the medical biller has finished going over the claim in detail, it is often sent to a clearinghouse for further scrutiny to make doubly sure that there are no errors. From there it is sent on the patient's insurance provider.
It is also the medical biller's responsibility to chase up unpaid claims and to deal with claims that are returned because the insurance company has refused to cover them.
A Vital Part Of The Healthcare Cycle
Taken together, medical coding and billing form a link between patients, healthcare providers, and insurance companies. As a medical biller or coder, you'll need to be accurate, detail-oriented and well organized as you'll be a vital part of any healthcare provider's staff.
As one of the premier Medical Billing and Coding Schools in Las Vegas, Northwest Career College employs established, seasoned instructors to teach you every aspect of medical billing and coding. Our student-focused approach puts you first and we offer online and on-campus workshops to accommodate your work and family schedule.
We continue to support our students after they graduate as our experienced Career Services team works with you to help you find medical billing and coding jobs in Las Vegas. Call us today at (702) 403-1592 to learn more about the exciting opportunities that our Medical Billing and Coding School can offer you!