What Is Kratom Leaf?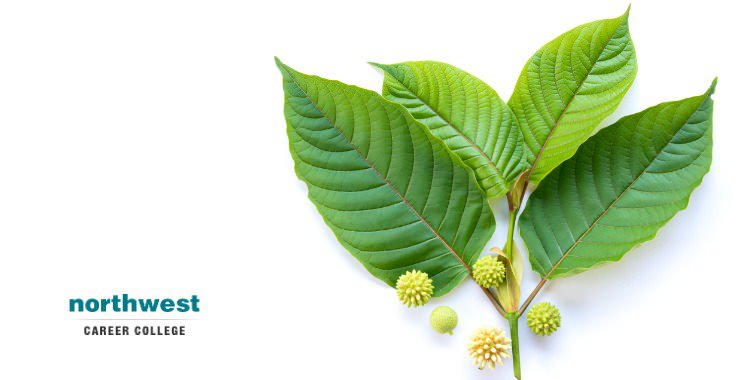 With the opioid crisis in the United States reaching epidemic levels, some people are turning to other methods of pain management. One possible alternative to opioids that have seen a rise in use is Kratom or Kratom Leaf.
In this article, we will be examining Kratom Leaf, what its uses and side effects are and whether it represents a real, less addictive, alternative to opioids.
What Is Kratom Leaf?
Kratom is a tropical tree (Mitragyna Speciosa) native to Southeast Asia, with leaves that contain compounds that can have psychotropic, or mind-altering, effects.
Is Kratom Leaf Legal
Currently yes. Kratom is not currently an illegal substance and has been easy to order on the internet. It is sometimes sold as a green powder in packets labeled "not for human consumption." It is also sometimes sold as an extract or gum.
However, the DEA has recently announced that it is considering making Kratom illegal.
How Does Kratom Work?
Kratom is believed to act on opioid receptors. At low doses, Kratom acts as a stimulant, making users feel more energetic. At higher doses, it reduces pain and may bring on euphoria. At very high doses, it acts as a sedative, making users quiet and perhaps sleepy. Some people who practice Asian traditional medicine consider Kratom to be a substitute for opium.
More specifically, Kratom can cause effects similar to both opioids and stimulants. Two compounds in Kratom leaves, mitragynine and 7-α-hydroxy mitragynine, interact with opioid receptors in the brain, producing sedation, pleasure, and decreased pain, especially when users consume large amounts of the plant.
Does it Have Side Effects?
Yes, some of the more common side effects are:
Weight loss
Dry mouth
Chills, nausea, and vomiting
Changes in urine and constipation
Liver damage
Muscle pain
Dizziness
Drowsiness
Hallucinations and delusion
Depression and delusion
Breathing suppression
Does it Work as an Alternative to Opioids?
Unfortunate, despite the buzz about Kratom, clinical tests have shown little promise. The high concentration needed for pain relief can often have negative interactions with commonly prescribed medications, resulting in abnormal brain function.
Studies on its effects on opioid withdrawal showed that people who took Kratom for more than six months reported withdrawal symptoms similar to those that occur after opioid use.
As is stands, there is no scientific evidence that Kratom represents an effective or safe alternative to opioid painkillers. That being said, research into the potential benefits of Kratom is in its early stages and more research will need to be done before a definitive decision can be made.
Start Your New Career As A Pharmacy Technician Now!
Northwest Career College is one of the premier pharmacy technician schools in Las Vegas, and our course provides our students with the skills and training they need to take advantage of the growing need for pharmacy technicians. Our experienced instructors offer online and on-campus classes to accommodate your Las Vegas work and family schedule. Call us today at (702) 403-1592 to speak to one of our enrollment specialists. 
Written by:
Mark Brunton,
Pharmacy Technician Program Chair
CPhT, M.S.Ed.