The Benefits Of Going Back To School As An Adult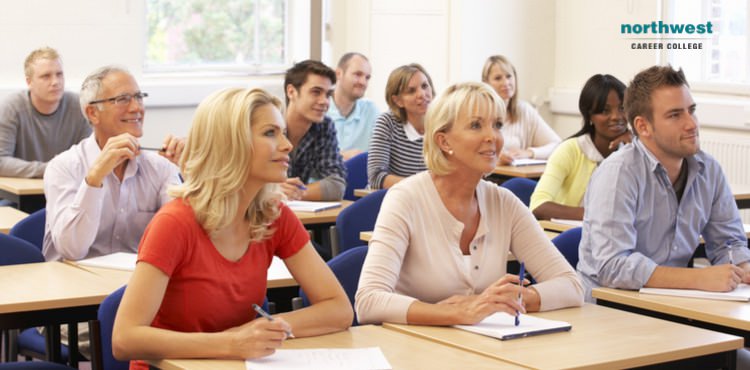 Expanding your education as an adult can seem daunting, many mature students are worried that they won't fit it, or that the benefits of taking a course won't outweigh its cost. However, education for mature students can actually be easier, rather than more difficult, as their base of education, experience, and knowledge gives them an advantage over other students. And an easier ride the second time around isn't the only benefit returning to education can offer a mature student.
Tangible Benefits
Growing your professional network: Attending school with other adult learners is an excellent chance to grow your professional network. During the completion of your course, you'll be able to make connections with people who could further your career. Think of it like an educational LinkedIn, especially as Alumni networks often make it far easier to keep in touch with people.
Furthering your career: The chances are that you are expanding your education as an adult learner with a career goal in mind. The opportunity to improve your career prospects through education will motivate you to succeed on your course and help focus you on the aspects of that course that can add to your skills portfolio.
Course flexibility: Here at Northwest, we realize that it can be difficult to combine education with the demands of your personal and professional life. That is why our courses are flexible, offering a mix of day, afternoon and night teaching sessions, both on and offline, to accommodate your Las Vegas busy lifestyle.
You have a goal in mind: As a general rule, adult learners are more focussed, use their time more effectively and leverage their professional skills and experience to improve the quality of their work. This is because they are more goal oriented when it comes to education, looking to improve their career through their efforts.
Student finance is available and easy to apply for:Title IV funding provides financial assistance towards the costs of education for more than 13 million students across the US every year. The U.S. Department of Education awards more than $120 billion a year in grants, work-study funds and loans to cover expenses such as tuition and fees, room and board, books, supplies, and transportation. Applying for grants and loans is simple when you call one of our experienced Financial Aid Officers at (702) 403-1592 today to discuss your options.
Applying for Student Financial Aid
First, just complete the Free Application for Federal Student Aid (FAFSA). You can find a copy of FAFSA form, and a guide to completing it, on the Federal Student Aid website . www.FAFSA.ed.gov.You can also fill the FAFSA out online here.Please make sure you enter our school code: 038385. This allows your records to be sent directly to our Financial Aid office so that when you visit the campus, our FA officers can discuss your financial aid package with you in person.
Financial Aid At Northwest Career College
Here at Northwest Career College we have Financial Aid Officers on staff that can help determine the best financing option for you. To best support our students, we offer a range of financial aid including the Pell Grant, Subsidized Loans, Unsubsidized Loans, and Parent Plus Loans. Call us today at (702) 403-1592 to speak with one of our experienced Financial Aid Officers who will help find the best financial support options for you.
Written by:
Dr. Stephanie Kenny
Chief Financial Officer