What You Need to Know Before Working in a Pharmacy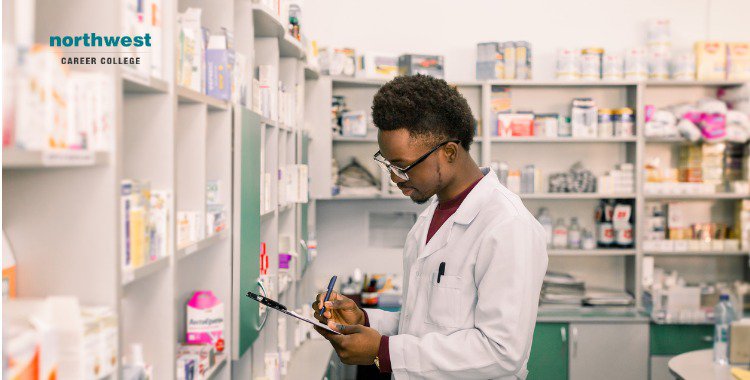 One of the benefits of working as a pharmacy technician is that you have a certain amount of choice in where you choose to work. You could work in an outpatient setting, or in a busy hospital, but one of the most common setting is in a retail pharmacy. 
If you are planning on qualifying as a pharmacy technician with us, and want to know more about this particular workplace, here are some things you need to know before working in a pharmacy.
Your Hours Probably Won't Be Set
One of the pros of working in a pharmacy is that they tend to work 24 hours a day, seven days a week. This means there is a certain amount of flexibility when it comes to shift patterns, allowing you to work shifts that fit around the rest of our life.
This can be a double-edged sword, however, as it also means you'll be expected to be flexible in return, working evenings, nights, and weekends and switching sifts to cover absence or holiday. 
If you're looking to work the 9-5, Monday to Friday, this might not be the setting for you.
You'll Earn a Good Salary
According to the Bureau of Labor Statistics, the median annual salary for pharmacy technicians is over $30,000, with the top 10 percent of earners bringing in approximately $47,000 per year. 
There are higher-paying sectors than retail pharmacies, but earning a higher wage normally means working in the more stressful confines of a hospital.
There's Good Job Security
The Bureau of Labor Statistics also predicts that the number of pharmacy technician positon will grow by as much as 12 percent by 2026, which is much faster than the average of 3 percent for other occupations. 
This is because of the greater need for healthcare and pharmaceutical care generated by an aging population coupled with the advances in medical care and technology that have resulted in us being able to treat more conditions and diseases. 
The more treatments that need to be provided, the more pharmacy technicians there will need to be to make sure people get them.
There Are Educational Requirements
In order to become a pharmacy technician, you will need training. This shouldn't come as a surprise when the primary role of the job is to dispense potentially life-saving medications.
The most common requirements are:
Obtaining a high school diploma or GED

Passing a criminal background check

Completing a formal education or training progam

Continuing education hours to maintain good standing

Passing a certification exam
However, gaining those certifications can be done in as little as 9 months when you attend our Pharmacist Training School here at Northwest. 
We offer PTCB Certification preparatory classes to enable you to become a nationally certified pharmacy technician which enhances your ability to find employment and demonstrates your competency in the profession. 
We are also proud to report that our graduate students have an 81% job placement rate.
Start Your New Career As A Pharmacy Technician Now!
Northwest Career College is one of the premier pharmacy technician schools in Las Vegas, and our course provides our students with the skills and training they need to take advantage of the growing need for pharmacy technicians. Our experienced instructors offer online and on-campus classes to accommodate your Las Vegas work and family schedule. Call us today at (702) 403-1592 to speak to one of our enrollment specialists. 
Written by:
Mark Brunton,
Pharmacy Technician Program Chair
CPhT, M.S.Ed.