What Skills Does A Pharmacy Technician Need To Be Successful?
December 20, 2018
477 views
3 min read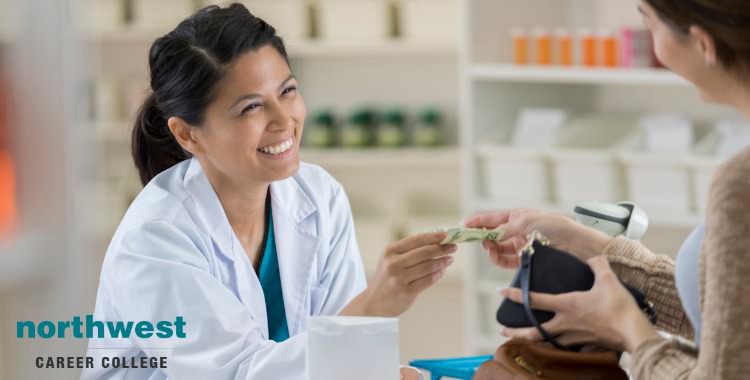 Pharmacy technical is a skilled position with a range of significant responsibilities. In order to excel as a pharmacy technician you will need to identify and improve on the skills that are most relevant to the job, increasing your utility and ability to progress your career. To help you identify the skills and abilities you'll need to be an outstanding pharmacy technician we've listed those skills that have the greatest impact on the role.
Mathematically Proficient
In a position where you are expected to control both the filling of prescriptions and measuring of pharmaceuticals, in addition to retail and administrative tasks such as ordering, stocking, packaging prescriptions, performing inventory control and maintaining records, mathematics is a key skill. It is also a skill that is easily improved, with course in mathematics making an excellent addition to a pharmacy technician's resume.
Communication
As a pharmacy technician you will be expected to deal with patients and pharmacists, communicating both verbally and in writing in a concise and accurate manner. In a retail setting, communication is also vital to providing great customer service, allowing you to build a rapport with your customers and making them feel like you are giving them 100 percent of your attention.
Organizational Skills
Pharmacy technicians are often responsible for administrative and organisational tasks. A reputation for methodical accuracy when packaging and labeling prescriptions or ordering and restocking mediations will allow you to stand out from other employees, potentially opening up greater career advancement options.
Computer Skills
Computer literacy is an skill that is vital to the pharmacy technician role. From electronic patient records to retail point of sale (POS) systems, a pharmacy technician will be expected to be skilled in the use of a range of computer systems. While on the job training is often provided for proprietary software, educating yourself and improving your computer literacy will put you in good stead when it comes to applying for pharmacy technician positions.
Critical Thinking
Measuring and selling medications requires a consistent and systematic approach to avoid the potential hazards of providing customer with the wrong, and therefore potentially dangerous, prescription. Critical thinking and a methodical approach is also vital in maintaining accuracy when updating customer records.
Problem Solving
Mistakes happen, and in a profession where you are handling and selling potentially dangerous medicines it is important to keep a cool head when it comes to problem solving. Aside from mis-prescribing medicines, pharmacy technicians may also encounter errors in billing, issues with health insurance and times when certain medications are not available. In those cases a pharmacy technician will need to be able to communicate clearly with the customers and utilise good problem solving skills to find the right solution.
Graduate As A Pharmacy Technician In As Little As Nine Months
Northwest Career College is one of the premier pharmacy technician schools in Las Vegas, and our course provides our students with the skills and training they need to take advantage of the growing need for pharmacy technicians. Our experienced instructors offer online and on-campus classes to accommodate your Las Vegas work and family schedule. Once you've graduated, we continue to support you and the commitment of our Career Services Team has led to us having a 100% job placement rate for our pharmacy technician graduates. Call us today at (702) 403-1592 to speak to one of our enrollment specialists.