What kind of Attorneys does a Paralegal assist?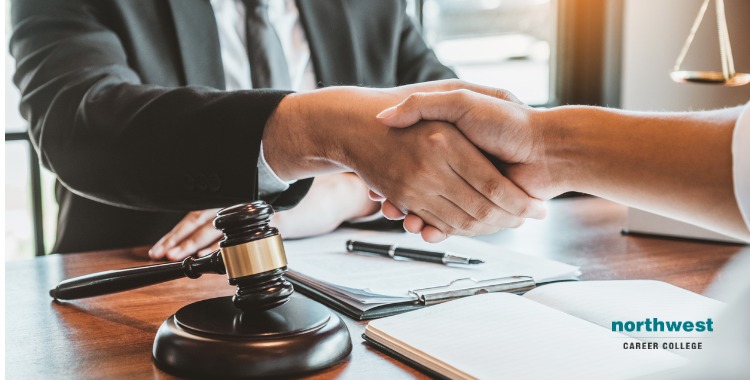 Paralegals provide vital support to attorneys during the course of a legal case, providing administrative backup, interviewing witnesses and clients, collecting and updating key legal documents, and conducting vital legal research. 
In this article, we'll be looking at exactly what kinds of attorney you can expect to be assisting once you've graduated from our Paralegal Studies Program.
Tax Law Attorneys
Taxation is an immensely complex system of interlocking laws covering federal, state, and municipal governments' assessment and collection of taxes from both individuals and corporations.
You can find attorneys specializing in tax law working for large corporations, legal firms, larger accounting officers, and federal and local government agencies. Because tax law deals with a huge amount of financial documentation, the administrative and research skills of a paralegal are highly valued in this particular area of the law.
Intellectual Property Attorney
The growth of both social media and the internet as a whole has sparked a massive increase in the number of intellectual property cases and therefore the number of attorneys specializing in this area of the law.
The laws governing intellectual property are complex and labyrinthine covering the legal claims to inventions, designs, works of art, and literature. 
Attorneys specializing in intellectual property can be found in large corporations or across the aisle in firms specializing in intellectual property who often find themselves representing an individual against large companies who are unlawfully making a profit from that individual's intellectual property.
Immigration Attorney
U.S immigration law is complex and subject to constant change in the face of political dynamics. With that being the case, it is unsurprising that there are many law firms that deal with nothing but immigration law.
Immigration attorneys can be found representing clients during immigration hearings, fighting deportation orders, and assisting with measures needed to maintain good standing as a candidate for citizenship. On the flip side, they can also be found working for the Federal Government, issuing the deportation orders.
Constitutional Law Attorney
Constitutional law and the attorneys that specialize in it are unique to the United States. Theoretically, the U.S Constitution is a cut and dried outline of how the power of the United States government can be applied and constrained. 
In reality, no document created in 1787 is going to be able to anticipate all the situations that might arise in modern governance, which is why both Constitutional law attorneys and, to some extent, the Supreme Court exists. 
Bankruptcy Attorney
Bankruptcy, which is the legal process through which people or other entities who cannot repay debts to creditors may seek relief from some or all of their debts, does not technically require an attorney and an individual can file for bankruptcy without legal representation.
However, bankruptcy is usually a complex and high-stakes process where the advice of a competent bankruptcy attorney can make a significant difference. Bankruptcy attorneys are most often found working for large corporations or companies for whom potential bankruptcies are merely part of business,
Estate Planning Attorney
Dealing with a person's "estate," which is to say their material possessions, after death is a surprisingly complex procedure, especially if steps haven't been taken in advance to ensure the process is smooth.
Estate planning attorneys assist families and individuals to create a plan for the distribution of their assets after death, taking into account potential taxation and making sure their wishes are reflected in their will. 
Join One Of The Best Paralegal Schools In Las Vegas Today!
Here at Northwest Career College, we run the top paralegal program in Nevada, offering our students the skills and experience they need to successfully enter the field of paralegal work and position themselves to maximize their earnings. 
Our Paralegal instructors are seasoned attorneys and highly trained professionals who are able not only to teach you the law but also to guide you through the many ways a paralegal integrates into a Las Vegas law practice. 
We offer on-campus and online paralegal classes to accommodate your work and family schedule. Our Career Services team will work with you to help you find the best paralegal employment opportunity in Las Vegas. Call us today at (702) 403-1592 to find out what our paralegal program can offer you.
Written By:
Lisa Myers, J.D., L.L.M.
Legal Studies Department Director
J.D. L.L.M. Campbell University
B.A. Corllins University