What can you expect to learn as a Paralegal?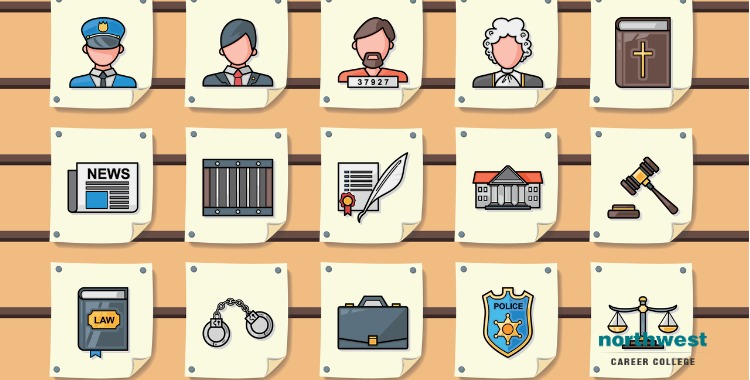 Becoming a paralegal is an excellent way to join the exciting world of the legal profession without spending huge amounts of time and money on law school. 
So, if you're looking to explore a more exciting career, joining us here at NCC's Las Vegas Paralegal School is an excellent first step, and today we'll be looking at some of what you can expect to learn.
Criminal Law and Procedure
As you might expect, criminal law refers to the body of law that deals with crimes committed in the U.S. 
As part of your paralegal education, one of the first things you'll learn is what types of crime you'll encounter during your new career and what procedures are in place to punish those crimes.
The procedural section covers  the different stages of the criminal process and the different elements that go into criminal sentencing.
Torts
A major factor in civil law, A tort, in common law jurisdiction, is a civil wrong, which doesn't cover breach of contract, that causes a claimant to suffer loss or harm, resulting in legal liability for the person who commits a tortious act.
Ethics
In any profession that deals with criminal actions and breaches of civil law, ethics and their application are hugely important and rigorously codified. 
The Ethics section of any paralegal course will cover the attorney and paralegal ethical codes and potential breaches of that code, including confidentiality, privilege, conflicts of interest and unprofessional conduct.
Family law
Family law covers the branch of civil litigation that deals with family relationships. The substantive law and ethical considerations of family law deal with issues such as child custody, child support, divorce and spousal support.
Wills, Trusts and Estates
The laws governing wills, trusts and estates deal with end of life issues such as the reading and enforcement of the will and inheritance tax. 
Paralegals who specialize in this kind of law often deal with issues such as preserving wealth and minimising inheritance tax liability, lasting powers of attorney, probate, and trust structures and lifetime gifts.
Join One Of The Best Paralegal Schools In Las Vegas Today!
Here at Northwest Career College, we run the top paralegal program in Nevada, offering our students the skills and experience they need to successfully enter the field of paralegal work and position themselves to maximize their earnings. 
Our Paralegal instructors are seasoned attorneys and highly trained professionals who are able not only to teach you the law but also to guide you through the many ways a paralegal integrates into a Las Vegas law practice. 
We offer on-campus and online paralegal classes to accommodate your work and family schedule. Our Career Services team will work with you to help you find the best paralegal employment opportunity in Las Vegas. 
Paralegal Studies
Lisa Myers, J.D., L.L.M.
Legal Studies Department Director
J.D. L.L.M. Campbell University
B.A. Corllins University