What are the pros and cons of becoming a Pharmacy Technician?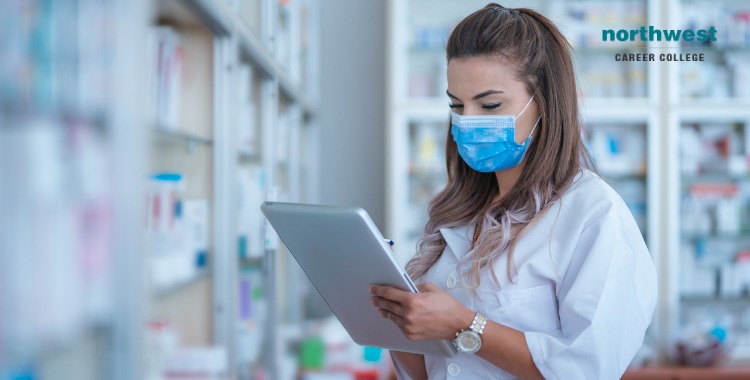 Choosing a new career path is a big life decision and the best way to make such a decision is to do it with all the information you need.

So, if you're thinking of joining us here at one of the premier Pharmacy Technician Schools in Las Vegas to start your new career, there are the pros and cons of your potential new path.
Pro – Great Career Advancement Opportunities
Pharmacy-based careers have excellent career advancement opportunities. The average annual pay for pharmacy techs was $36,450 as of May 2020, according to the U.S. Bureau of Labor Statistics.
The growth for the position is projected at 4 percent from 2019 to 2029, according to the BLS. As the aging population continues to need more healthcare, the job opportunities for pharmacy-based careers continue to grow, providing great job security. 
Cons – Demanding Responsibilities
The work of being a pharmacy technician is both physically and mentally demanding. You spend the vast majority of the day on your feet and are responsible for making sure the potentially life saving medications are administered correctly and accurately .
The BLS indicates that 51 percent of pharmacy techs work in retail pharmacies and drug stores. These retail-based facilities can get very busy and the fact that
they are most commonly open evenings and weekends means pharmacy technician shifts can be long and irregular.
Pro – A Rewarding Career
While the reality of dispensing medications to unwell people can be emotionally wearing, working as a pharmacy technician is a position where you genuinely get to help people. 
When it comes to positions that have great job satisfaction, those in healthcare, such as pharmacy technician, medical assistant, and dental assistant, all have much higher rates of satisfaction simply because they allow staff to help others.
Con – Stressful Working Conditions
Accuracy is vital to working as a pharmacy technician because incorrectly filled prescriptions, wrong dosages or mislabeled bottles can pose health risks. 
Customers occasionally get frustrated waiting in lines or for prescriptions, and you have to deal with some anger and rudeness.
Staff turnover and irregular work schedules are also the norm, which adds to the difficulty in getting comfortable at work. Technicians also spend some time on the phone dealing with insurance companies.
Pro – Varied Working Environments
Pharmacy technicians have a wide range of potential employment opportunities and a wide range of potential working environments. 
While around half of all pharmacy technicians are employed in ritual pharmacies, others are employed in hospitals, surgeries, and outpatient centers, meaning that pharmacy technicians get a wide choice over where they work. 
Start Your New Career As A Pharmacy Technician Now!
Northwest Career College is one of the premier pharmacy technician schools in Las Vegas. Our course provides our students with the skills and training they need to take advantage of the growing need for pharmacy technicians. 
Our experienced instructors offer online and on-campus classes to accommodate your Las Vegas work and family schedule. Call us today at (702) 403-1592 to speak to one of our enrollment specialists. 
Written by:
Danielle Mathew,  
A.S., CPhT