The ultimate guide to starting a Massage Therapy career
July 13, 2022
580 views
5 min read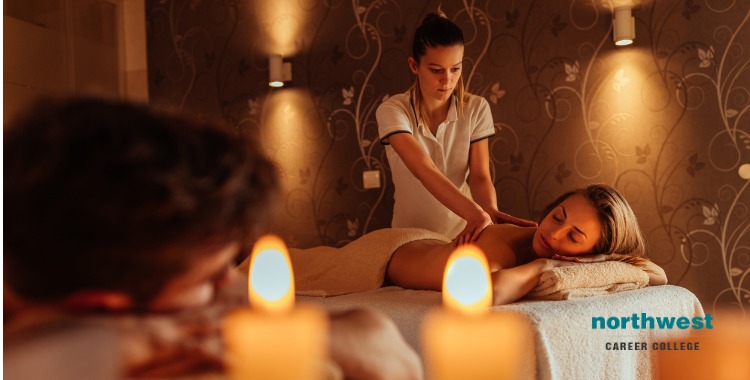 Are you looking for a new career path? If so, consider massage therapy! This is a growing industry that offers many opportunities. In this guide, we will discuss the steps you need to take to get started on your journey to becoming a massage therapist.
We will also discuss the different types of massage and the benefits of each. So, whether you are just starting out or are considering a career change, this guide is for you!
Taking the first steps
So you want to be a massage therapist? The first step is to find a good school. There are many options out there, so do your research! Once you have found a school that fits your needs, the next step is to complete the necessary training.
This usually takes around 500 hours and covers topics such as anatomy, physiology, and massage techniques.
After you have completed your training, the next step is to get certified. Once you are certified, you will be able to start looking for work!
Different types of massage
There are many different types of massage, and each has its own benefits.
Swedish massage is one of the most popular types of massage, and it is great for relaxation.

Deep tissue massage is another popular type, and it is used to relieve muscle tension.

Hot stone massage is another type of massage that uses heated stones to relax the muscles

Shiatsu massage is a type of massage that uses pressure and finger strokes on the acupuncture points of the body.

Reflexology is a type of massage that focuses on the feet, hands, and ears.

Thai massage is a type of massage that uses stretching and pressure on the body.
Where do massage therapists work?
Massage therapists can work in a variety of settings, such as:
Spas – This is the most common setting for massage therapists to work in.

Hospitals – Massage therapists often work in hospitals to help patients with pain relief and relaxation.

Clinics – Massage therapists may also work in clinics, which can be either private or public.

Gyms – Some massage therapists work in gyms, to help athletes with recovery and relaxation.

Private Practices – Some massage therapists choose to open their own private practice

Freelance – Massage therapists may also choose to freelance, which means they work for themselves and set their own hours.
What are the hours like for a massage therapist?
Massage therapists typically work during the day, but some may work in the evening or on weekends. Unlike some other healthcare professions, massage therapists do not typically work on-call.
How much does a massage therapist make?
The average salary for a massage therapist is $49,720 per year. However, salaries can range from $22,760 to $79,160 per year. Factors such as experience, location, and type of employer all play a role in how much a massage therapist can make.
What are the job prospects for a massage therapist?
There are currently over 300,000 massage therapists employed in the United States. The Bureau of Labor Statistics projects that this number will grow by 22% between 2018 and 2028. This is much faster than the average for all occupations.
The reason for this upswing in job prospects is twofold. First, massage therapy is becoming increasingly popular as a way to treat both physical and mental conditions. Second, as the baby boomer population ages, they will require more health services, including massage therapy.
What are the requirements to become a massage therapist?
In most states, you must complete an accredited massage therapy program and pass a licensing exam. Once you have your license, you will need to complete continuing education credits to maintain it.

Choosing NCC for your massage therapy education
NCC's massage therapy school is one of the best in the country. We offer a comprehensive curriculum that will prepare you for your licensing exam and for a successful career in massage therapy.
Our on-site clinic gives you the opportunity to practice your skills on real clients, and our experienced faculty will guide you every step of the way.
If you're ready to start your massage therapy career, contact us today to learn more about our program. We can't wait to help you get started!
Join one of the best Massage Therapy Schools in Las Vegas today!
At Northwest Career College, we operate one of the best Massage Therapy Schools in Las Vegas, and our Massage Therapy Course will teach you the skills you'll need to apply the benefits of sports massage. 
The benefits of massage therapy are widely recognized, with employment for massage therapists expected to increase by 22% between 2014-2024, with an average massage therapist earning $39,360 a year. Additionally, many massage therapists maintain active, private practices, increasing both their flexibility and earnings. 
Our massage student clinic is open seven days a week, for both your and your client's convenience, and we offer day and night classes to accommodate your work and family schedules. 
Our instructors are experienced professionals who will prepare you to sit for either the NCBTMB (National Certification Board of Therapeutic Massage) or the MBLEX (Federation of State Massage Therapy Boards) exams, and we are proud of our 100% board pass rate. Call us at (702) 403-1592 to speak to one of our enrollment specialists today!