What are the 5 Highest Paying Criminal Justice Careers in Nevada?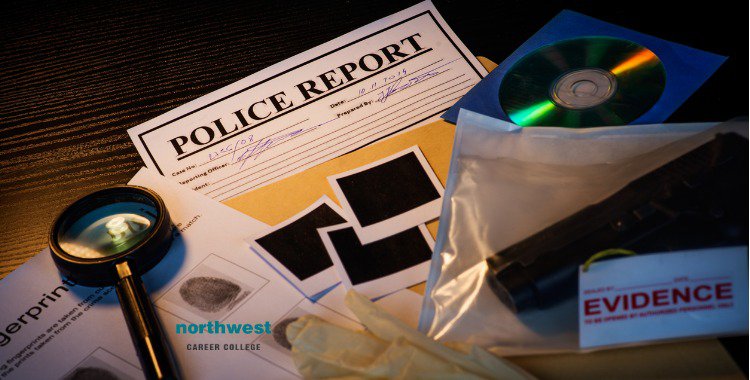 With the current US government placing an emphasis on increasing security, deterring crime, and rehabilitating offenders, there has never been a better time to consider a career in the criminal justice field.
While finding a job that you are passionate about and that you find fulfilling is vital, job security and financial stability are equally crucial factors. So, to help you choose your criminal justice career, here are five of the highest paying criminal justice careers in Nevada.
Lawyer – $74,000 – $163,000 per year
Often referred to as attorneys, lawyers are responsible for representing their clients in both criminal and civil trials, arguing their case in court and advising their clients on their legal rights and obligations.
Lawyers often specialize in one area of the law, such as bankruptcy, criminal law, civil law, public interest or intellectual property. Their main function is to be an advocate for their client and provide sound legal advice and counsel.
Qualifying as a lawyer is a long process and invoice a four-year undergraduate degree, followed by attending law school for three years to advance to the bar examinations which are mandatory to qualify for employment.
There are, however, other paths into the legal profession, such as becoming a paralegal or legal assistant that only requires the achievement of an associate's degree, which can take as little as nine months.
Private Investigator – $59,000 – $92,000 per year
Private investigators often work alongside law enforcement and use similar techniques to maintain laws, solve crimes, gather evidence, and examine records whilst still operating as a private citizen.
Many private investigators are ex-members of law enforcement or the military and are therefore well versed in how to use such techniques and how not to conduct any actions that are not in the remit of a private investigator.
In Nevada, applicants for the PI's license are required to hold an associate's or bachelor's degree in police science or criminal justice.
 The Nevada Private Investigators Licensing Board issues two types of credentials: 
Registered Work Cards are required for anyone that works for a license holder
A license is required for individuals or companies who wish to engage in the business of providing services regulated by our agency to include Private Investigator, Private Patrol, Process Server, Repossessor, Canine Handler, Polygraph Examiner, and Polygraph Intern. License holders employ registered work cardholders
Police Officer – $38,000 – $64,000 per year
Police officers uphold the law and are responsible for maintaining public order, apprehending criminals, and assisting in the solving of crimes.
All police officers work for state, federal, or local agencies and as such, they are expected to follow a strict code of conduct related to both their duties and responsibilities while enforcing laws.
Becoming a police officer requires passing an entrance exam, which includes a medical test, written test, physical fitness test, and a psychological evaluation.
After passing all obligatory tests, recruits then advance to the police academy where they will undergo training that teaches them the essential skills and characteristics needed to succeed as a law enforcement officer.
Advancing in the ranks of the police force can be aided by gaining criminal justice qualifications.
Federal Marshal – $38,000 – $48,000 – per year
The United States Marshals Service is a federal law enforcement agency within the U.S. Department of Justice. It is one of the oldest U.S. federal law enforcement agencies and was created by the Judiciary Act of 1789 during the presidency of George Washington as the Office of the United States Marshal.
U.S. Marshals and their Deputies have served for more than 200 years as the instruments of civil authority by all three branches of the U.S. government. Normal duties for a federal marshal include securing federal courts, guarding court officers, protecting federal witnesses, issuing arrest warrants, and transporting prisoners.
To qualify to become a federal marshal, you will need to obtain a bachelor's degree in criminal justice and attend an academy that involves seventeen weeks of basic training consisting of course studies and practical experience.
Forensic Analyst – $37,000 – $58,000 
Forensic science is the application of science to the law by gathering and examining evidence to be used in a legal case. Forensic analysts use analytical and scientific techniques to examine evidence from crimes and prepare legal statements that summarise the results for court cases.
Qualification as a forensic analyst usually requires at least an associate's degree in criminal justice, or related science degree, followed by around two years of specific vocational training.
Qualifying For Your Future
Gaining a qualification from our Criminal Justice School puts you in an excellent position to access a variety of employment opportunities as you look for one that suits your skills and interests. At Northwest Career College, our Criminal Justice instructors include licensed, practicing attorneys and degree instructors able to teach, not only the law but also to guide our students in the many ways a criminal justice graduate integrates into a Las Vegas legal profession.
As part of our Criminal Justice Program, you'll visit courts, jails, meditation centers and more to experience first-hand the law in action which will make your criminal justice training applicable to the Las Vegas legal system. Northwest offers a flexible blended program with all criminal justice classes Las Vegas law classes taught on campus by an attorney and general education courses offered online. Our experienced instructors are on-campus to review and support your learning experience at all times. 
Call us at (702) 403-1592 to speak to one of our enrollment team about joining our Criminal Justice Program today!
Written by:
Lisa Myers, J.D., L.L.M.
Legal Studies Department Director
J.D. L.L.M. Campbell University
B.A. Corllins University