What Is The Study of Criminal Justice?
January 5, 2023
826 views
6 min read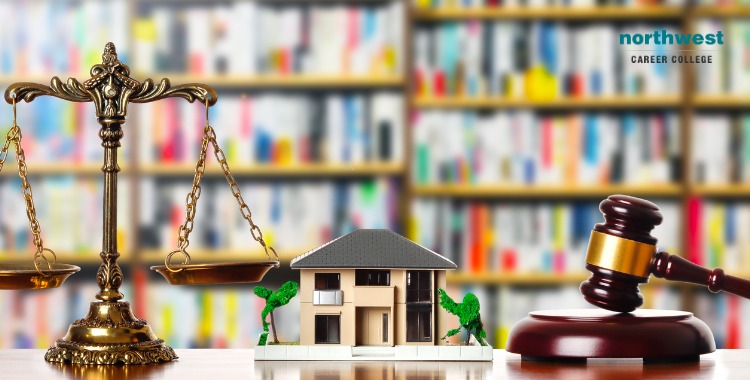 The study of criminal justice is vital for anyone interested in seeking a career in law enforcement or a related field. It provides an understanding of the American legal system and how it works to maintain order and protect citizens' rights.
Those who study criminal justice can expect to learn about topics such as crime prevention, juvenile justice, and the correctional system. Additionally, they will develop important skills such as critical thinking and communication.
An Associate's degree in criminal justice can open up many doors for career opportunities in both the public and private sectors. For students interested in learning more about this fascinating field, keep reading!
Read More: Why Criminal Justice is Important
The study of criminal justice is the scientific examination of the law enforcement, courts, and corrections systems
Criminal justice is a fascinating, multidisciplinary field of study that examines how legal systems work and the impact those systems have on individuals and society as a whole. It encompasses the activities of law enforcement personnel, lawyers, judges, and corrections officials, as well as their roles in society.
Studying criminal justice allows us to gain a deeper understanding of how and why legal decisions are made, as well as an awareness of ethical dilemmas and social policy issues.
No matter which type of occupation related to criminal justice one pursues, it is important to understand the underlying principles driving these difficult yet important fields.
By understanding criminal justice from all angles, students can gain valuable insight into how our laws are enforced and implemented, as well as what methods may be most effective at preventing crime or rehabilitating criminals.
It encompasses a variety of topics, such as criminology, sociology, psychology, forensics, and law
Criminology, sociology, psychology, forensics, and law are all incredibly important topics that form a unique and interdisciplinary field of study.
They offer students the tools to examine issues related to crime and justice in a variety of contexts, from the biological processes underlying human behavior to the social dynamics that shape public policy.
A degree in this area could prove invaluable for anyone interested in working in law enforcement or criminal justice research.
A solid understanding of these concepts can help inform decisions both on an individual level and on an institutional scale, giving students an engaging way to make their mark on the world.
The goal of the criminal justice system is to maintain social order and peace by punishing those who break the law
The criminal justice system is an important part of society designed to hold individuals accountable for their actions and ensure that order and peace are maintained.
Its goal is to reduce crime, promote public safety and provide victims with justice by punishing those who violate the law.
It plays a critical role in preventing violence, stopping the cycle of criminal behavior, deterring potential offenders, and restoring order to communities through both punitive and rehabilitative measures.
The criminal justice system works to protect all members of society by ensuring that everyone plays by the same set of rules, and breaking these rules has consequences. Ultimately, it is a necessary tool for maintaining a just and fair civil structure.
The field of criminal justice offers many career opportunities for those interested in working in this area
The field of criminal justice has a wide range of career opportunities for those who have an interest in the area.
From police officers, to lawyers, to forensic scientists and psychologists, these careers allow individuals the chance to pursue their passion of working with the law and helping society. It is especially an attractive option for those wanting more hands-on experience rather than desk jobs in other industries.
The work offered in criminal justice offers great rewards professionally, financially, and in terms of satisfaction. Plus, as certain cases become high profile or gain nationwide attention, there can also be emotional rewards too.
Those considering entering this field will find many well-rewarded and rewarding avenues they can take within it.
If you are considering a career in criminal justice, there are many things to consider before making your decision
Although a career in criminal justice is rewarding and can be very fulfilling, it is important to take the time to evaluate the reality of this type of career before diving in head first.
When considering a career in criminal justice, ask yourself questions such as: Am I prepared to deal with difficult and sometimes dangerous situations? Do I think I can handle the long hours required for this career? Can I remain unbiased and clearly separate personal feelings from professional operations? It is crucial to assess your strengths and weaknesses honestly.
It's also important to fully understand the education, training, and certification requirements for whichever specific field within the field you are interested in pursuing.
Becoming knowledgeable of what potential positions may include while also understanding their workloads allows you to make an informed decision regarding whether or not a career in criminal justice is right for you.
Study this fascinating field today
There are many things to consider if you are thinking about a career in criminal justice. The field offers many opportunities for those interested in working in this area, but it is important to ensure that you are prepared for the challenges that come with this type of work.
Northwest Career College's Criminal Justice Program can help you get the education and training you need to start your career in criminal justice. Contact us today to learn more about our program and how we can help you achieve your goals.
Qualifying for your future
Gaining a qualification from our Criminal Justice School puts you in an excellent position to access a variety of employment opportunities as you look for one that suits your skills and interests.

At our vocational and trade school in Las Vegas, our Criminal Justice instructors include licensed, practicing attorneys and degree instructors able to teach not only the law but also to guide our students in the many ways a criminal justice graduate integrates into a Las Vegas legal profession.
As part of our Criminal Justice Program, you'll visit courts, jails, meditation centers, and more to experience first-hand the law in action, which will make your criminal justice training applicable to the Las Vegas legal system.
Northwest offers a flexible blended program with all criminal justice classes, Las Vegas law classes taught on campus by an attorney, and general education courses offered online. Our experienced instructors are on-campus to review and support your learning experience at all times. 
Call us at (702) 403-1592 to speak to one of our enrollment team about joining our Criminal Justice Program today!