The Benefits of Attending Vocational School
April 27, 2023
634 views
5 min read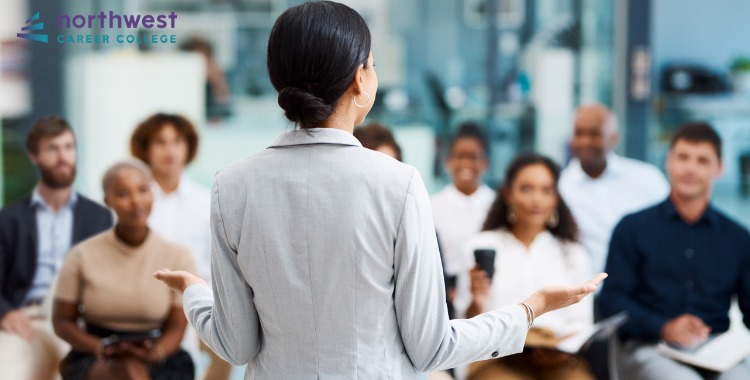 Are you searching for a way to invest in your future career and gain the skills employers seek?
Whether you're looking to learn marketable skills in as little time as possible or take classes that specifically pertain to the job of your dreams, exploring vocational education may be the right choice for you.
From providing accelerated paths towards credential certification and gaining hands-on work experience to helping develop critical interpersonal and leadership abilities, attending vocational education and training can help prepare students with various advantages unavailable through traditional instruction.
In this post, we'll discuss the many benefits of enrolling in a program at your local vocational school.

Understand the Cost Benefits of Vocational School
Investing in vocational or trade school can be an intelligent financial decision, as it often leads to in-demand and well-paying careers. However, it's essential to understand the cost benefits before committing.
Vocational education typically costs less than traditional four-year colleges, with many programs requiring only a fraction of the tuition and time investment.
Additionally, trade school programs often come with a quicker return on investment, as graduates can enter the workforce sooner and start earning a steady income.

Learn Marketable Skills for Your Future Career
If you're thinking forward to your future career, you may want to consider learning marketable skills to help prepare you for success. Building solid skills can set you apart from the competition and give you an edge in the job market.
Investing in vocational education and training programs that offer relevant skills can be a worthwhile step toward your career goals. By gaining expertise in technology, marketing, or communication, you can position yourself as a valuable asset to future employers.
Being proactive and intentional about your career preparation can help you achieve your goals and thrive in the competitive job market.

Gain Hands-on Experience in an Area of Expertise
If you want to gain real-world experience in your expertise, there's no better way than to roll up your sleeves and get your hands dirty. Whether you're a computer scientist, a graphic designer, or an engineer, there's no substitute for doing the work you're passionate about.
Whether you're working on a project for a client, developing a new software application, or building a prototype from scratch, getting hands-on experience is the best way to hone your skills and create new ones.
So, if you're serious about your career, take the time to seek out opportunities to get your hands dirty and learn by doing. You'll be amazed at how much you can learn and how confident you'll be.

Connect with Industry Professionals and Mentors
Connecting with industry professionals and mentors can be a game-changer for anyone looking to advance in their career. Whether you're just starting out or already have some experience, having someone in your corner who can offer guidance, advice, and support can make all the difference.
Industry professionals can provide valuable insight into trends and best practices, while mentors can help you navigate the complexities of your particular field.
Moreover, having a network of peers and colleagues who can offer encouragement and accountability can give you the boost you need to reach your goals.
So, if you're looking to take your career to the next level, don't hesitate to seek out industry professionals and mentors who can help you on your way.

Get Access to Job Placement Resources
Are you currently searching for a job but not having much luck? Don't worry; you're not alone. Many people are in the same position, unsure where to turn for help.
That's where job placement resources come in. These valuable tools can provide you with the guidance and assistance you need to turn your job search around. From job boards to career coaching and everything in between, job placement resources offer a wealth of information and guidance to help you succeed in the job market.
Northwest's Career Team is an expert in connecting you to the best job placement resources. Their specialists are trained to help you identify and access the right opportunities for your unique talents and skills.
They can also provide career counseling services, helping you create a winning resume and cover letter to make you stand out from other applicants!



Develop Professional Networking Connections and Opportunities
In today's fast-paced world, professional connections are essential to secure career growth and success.
Developing networking connections can open doors to new opportunities, create valuable relationships, and provide access to industry insights. Whether networking in-person or virtually, it's crucial to approach the process with a genuine interest in connecting with others while being professional and respectful.
Take advantage of events, conferences, and social media platforms to connect with like-minded professionals. Remember to maintain these connections by staying in touch and offering value to the relationship.
With dedication, perseverance, and a willingness to learn, developing professional networking connections and opportunities can lead to a promising career path.
Northwest Career College is committed to helping prepare our students for successful
outcomes by providing them with the assistance they need to accomplish their educational and career objectives.
Contact us today about our trade school programs and take control of your success!