Tips for Veterans Returning to Education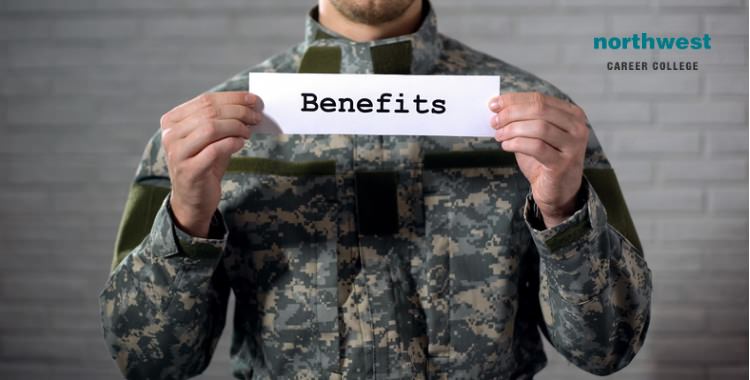 Many veterans choose to return to education after their service in order to find a new skill set that will help them better integrate with civilian life.
The good news is that there is plenty of financial support for veterans returning to education. So, if you are thinking of going back to school once you have finished your term in the armed forces, here are some tips to help you make that idea a reality.
Find a Veteran Community in Higher Education
Veterans face a unique challenge when it comes to relating to their civilian classmates who may not understand what they went through in the service.
During your transition into a higher education environment, you can find a community of support, whether through student Veteran organizations or counseling resources offered at your school.
Educational Benefits for Veterans
One of the major concerns that many veterans have when returning to higher education is the costs involved and how they are going to cover them.
To help pursue higher education, Veterans can access several benefits, including scholarships and college loan forgiveness programs. Here are some FAQs on scholarships and college grants for Veterans:
Can I Get VA Education Benefits Through the Post-9/11 GI Bill®?
You may be able to get benefits through the Post-9/11 GI Bill® if you've served on active duty for at least 90 days after Sept. 10, 2001, whether your service was continuous (all at once) or interrupted (for shorter periods over time).
Can I Get VA Education Benefits Through the Montgomery Gi Bill®?
VA has two Montgomery GI Bill® programs: Montgomery GI Bill® Active Duty or Montgomery GI Bill® Selected Reserve.
Montgomery GI Bill® Active Duty (MGIB-AD): You may be able to get benefits through MGIB-AD if you served at least two years on active duty, and you:
Were honorably discharged,
and Have a high school diploma, GED, or 12 hours of college credit.
Montgomery GI Bill® Selected Reserve (MGIB-SR): You can get benefits through MGIB-SR if you're a member of the Army, Navy, Air Force, Marine Corps, or Coast Guard Reserve; Army National Guard; or Air National Guard, and you:
Have a six-year service obligation (you agreed to serve six years) in the Selected Service, or
Are an officer in the Selected Reserve who agreed to serve six years in addition to your initial service obligation.
Can I Get VA Education Benefits Through Other Programs?
You may be able to get help paying for school tuition, testing fees, and advanced licensing and certifications through other VA educational assistance programs. You may also be able to get entrepreneurship training to help start or improve a small business.
How Do I Apply?
Online – You can apply for your chosen VA benefits program online through the VA Website. This streamlined process will only take around 30 minutes to complete.
In Person – You can apply in person through your local VA Office. The Regional VA Office for Nevada is located in Reno at 5460 Reno Corporate Drive, Reno, NV 89511.
By Mail – If you prefer to apply by mail, Call 1-888-GI BILL®-1 (888-442-4551) to have an application pack mailed to you.
At Northwest – Northwest is committed to providing every assistance it can to our country's servicemembers. Call us on (702) 403-1592 to speak to one of our enrollment experts and we will provide you with all the information you'll need to start your application.
Written by:
Dr. Thomas Kenny, 
Chief Compliance Officer

Disclaimer: GI Bill® is a registered trademark of the U.S. Department of Veterans Affairs (VA). More information about education benefits offered by VA is available at the official U.S. government Web site at www.benefits.va.gov/gibill.