4 Dental Administration Skills That Employers Look For
Dental Administrative Assistant
September 18, 2019
452 views
3 min read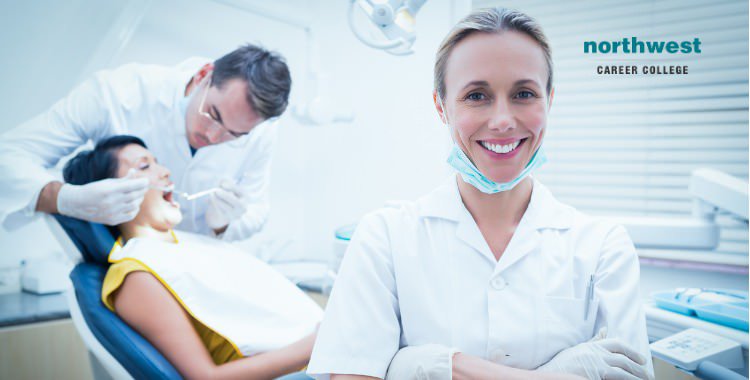 As the dental industry in the US expands, the need for committed dental administrative assistants in greater than ever.
Employment for entry-level positions in the dental field is expected to grow 19 percent from 2016 to 2026, much faster than the average for all occupations according to the United States Department of Labor, Bureau of Labor Statistics.
Salary expectations for dental administrative assistants are also on the rise. On average, entry-level employment in the dental field earns between $38,660 to $54,800 a year with more than half of working DAAs earning more.
So, if you are looking to move into the field of dental administration, here are 4 key skills employers are looking for.
Communication
This one should be fairly unsurprising as communication is valued in nearly every industry. For dental administrative assistants, however, communication can be particualry vital, especially in the area of explaining policies, procedures and regulations to staff to both staff and patients.
As a dental administrative assistant, you will be expected to communicate via email, phone or face-to-face with articulate clarity and remain mindful not just of what you're saying, but also how you're saying it.
Planning Ability
Healthcare is a sector that is always in flux. The law on certain areas of healthcare changes regularly and new state and federal laws, and court rulings on established laws, can change the way healthcare providers operate.
As part of your dental administrative assistant duties, you'll be expected to remain knowledgeable on changing industry standards,  keep ahead of new changes that need to be implemented, and help to make sure transitions go smoothly.
Problem-Solving
Problems crop up all the time in the dental health sector and part of being a valuable dental administrative assistant is being able to adapt to and overcome those problems. It might be as mundane as the printer running out of ink, or as critical as a medical emergency, and you will be expected to respond with positive thinking, creative solutions, and the confidence to act quickly.
Data Analysis
Data analysis is becoming a vital part of the dental sector, with dental providers using it to find effective ways to maximize current healthcare data for more precise analysis and more efficient treatments.
This means that dental administrative assistants with data analysis skills, qualifications or experience stand out in today's job market.
Start Your Dental Administrative Assisting Career With Us
Employment for entry-level employment in the dental field is expected to increase 23% over the next 10 years, faster than average for all occupations, according to the Bureau of Labor Statistics. With this growing demand for DAA's, it is essential that graduates cultivate the skills and traits that will help them stand out in the employment market.
Here at Northwest Career College, our Dental Administrative Assisting Program prepares students to work in any dental office. Our expansive, nine operatory lab provides students with real-life dental office experience. You will be trained to handle clerical duties such as scheduling appointments, handling insurance claims, and monitoring inventory. You will work with documents, forms, and computer systems. No other Dental Administrative Assistant Program in Las Vegas offers this type of advanced training.
Our student-focused approach will help you cultivate the skills you will need to stand out. Our experienced Career Services team will work with you to help you find the best dental administrative assistant employment opportunities in Las Vegas. Call one of our enrollment specialists at (702) 403-1592 to find out more.