Why Is it Important to Learn English as a Second Language?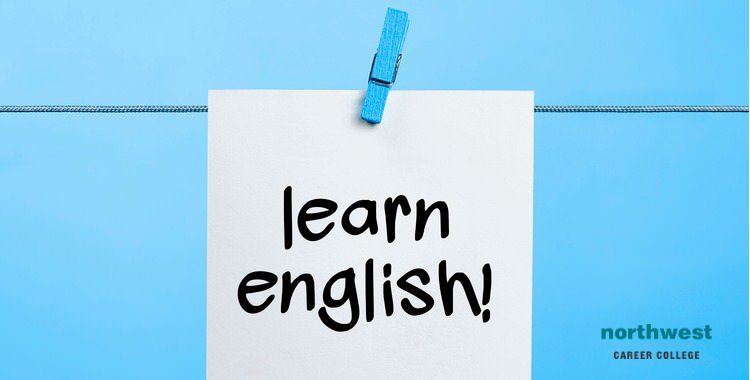 English functions as a universal language, with one-quarter of the world's populations speaking it as either primary or secondary language. Learning English comes with a range of benefits, from greater earning potential to greater access to some of the best education facilities the international community has to offer.
In order to allow our students to access these benefits, we are proud to offer our ESL courses free of charge to our students and to extend that offer to their families. So, if you are thinking about taking on a second language and are considering learning English, here are some of the benefits it could unlock for you.
Better Earning Potential
English proficiency acts as is a roadblock to economic success for immigrant workers in the United States. Recent research has shown that wages are 39% higher for those who are English proficient: $40,000 versus $28,700 for Limited English Proficient (LEP) workers. 
Globally, fluent English speakers earn, on average, up to 34% more than their peers do. This has resulted in around 23% of all LEP individuals living in households with an annual income below the official federal poverty line, making them twice as likely to live in poverty compared to those proficient in English.
Better Job Opportunities
With English functioning as an international language, use to communicate by many multinational corporations, as well as large international organizations such as the NATO, UN and the World Bank, business are increasingly looking for applicants with English skills. A recent survey showed that nearly 70% of international executives say that, to achieve in their sector, they need their staff to master English.
Better Educational Opportunities
A 2015 study by the U.S. Census Bureau showed that 45% of all LEP individuals ages 25 and older lacked a high school diploma compared to 9% of their English-proficient counterparts. Only around 15% of LEP adults held a bachelor's degree or higher. 
In addition, access to some of the world's best educational facilities is predicated on having some command of the English language, with all but one of the world's top ten universities are based in either Britain or the USA and operate in English according to The Times Higher Education.
English also remains the overwhelming language of modern scholarship, with English language publications dominating academic publishing and communications. Getting work publishing in internationally recognized academic journals normally requires the work to be published in English.
Better Social Lives
The lack of proficiency in English can often lead to feelings of isolation and depression when in a largely English speaking community. Studies have shown that LEP adults in a largely English speaking country as more likely to develop mental illnesses, such as depression and anxiety, dues to limited social contact. This is especially true where individuals have no existing family content.
Better Health
Learning a new language can have significant mental health benefits, from increased listening and decision-making abilities, a greater attention span, greater multitasking skills, and higher cognitive flexibility. Recent studies have shown that learning a second language can even help to prevent the appearance, or slow down their effects,  of dementia and Alzheimer's by keeping the brain active.
Experienced, Efficient And Free For Students
The benefits of taking an ESL course are clear. By improving your English skills you gain better access to education, a better earning potential, a better social life and even better results from healthcare. We here at Northwest Community College are committed to enhancing our student's lives, which is why we are proud to offer our ESL courses free of charge to our students and to extend that offer to their families.
Our seasoned language teachers are experienced in working with international students from all over the world and are there to help you get the most from your classes. To help your lessons fit in with your work and home life we also offer day and weekend classes. If you are interested in taking advantage of this excellent opportunity then call one of our ESL councilors today on (702) 403-1592.
Written by:
Fernando Herbert, B.A.  
Spanish Language Consultant