Pharmacy Technician school: Is it necessary?
September 16, 2022
584 views
4 min read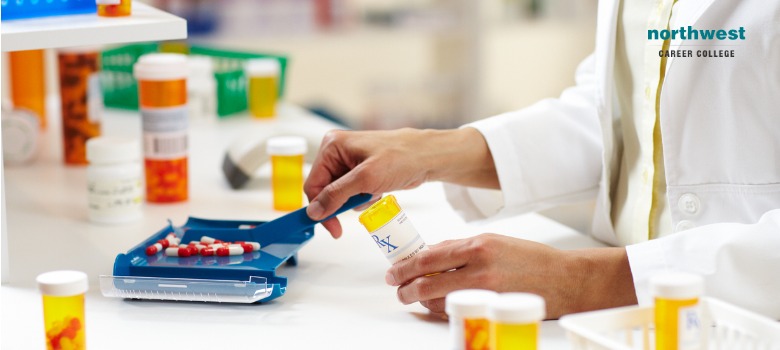 There are a lot of pharmacy technician schools out there. So, the big question is: do you need to go to one in order to become a pharmacy technician? The answer is: it depends.
There are a few things you need to consider before making your decision. In this blog post, we will discuss the pros and cons of pharmacy technician school, and help you decide if it's the right choice for you!
Your career goals
The first thing you need to consider is your career goals. If you want to become a pharmacy technician, but don't necessarily want to make it your career, then going to school may not be necessary. You can become a certified pharmacy technician (CPhT) without any formal education.
However, if you do want to make a career out of being a pharmacy technician, then going to school will give you the best chance at success. With proper training and education, you will be able to advance in your career and earn a higher salary. And let's be honest: who doesn't want that?
The state you want to practice in
The state you want to practice in is another important factor to consider. Some states require that you have a certain amount of education and/or experience before you can apply for licensure. So if you're set on becoming a pharmacy technician in a particular state, make sure to do your research ahead of time.
Most states have their own specific requirements, but there are a few general things you'll need before you can start working as a pharmacy technician. First, you'll need to have a high school diploma or equivalent. Then, you'll need to complete an accredited pharmacy technician training program. Finally, you may need to pass a state-specific exam before you can be licensed or registered in your state.
As you can see, whether or not you need to go to pharmacy technician school is largely dependent on your career goals and the state you want to practice in. But if you're serious about becoming a pharmacy technician, then going to school is definitely the best way to prepare yourself for success.
The costs
Another thing to consider is the cost of attending pharmacy technician school. Tuition can range from a few thousand dollars to tens of thousands of dollars. And that's not including the cost of books, supplies, and other fees. So if you're on a tight budget, attending pharmacy technician school may not be feasible.
That being said, there are ways to offset the cost of pharmacy technician school. Many employers are willing to reimburse their employees for tuition and other related expenses. And financial aid is available for those who qualify. So if you're determined to go to tech school, don't let the cost deter you.

The benefits of training at NCC
NCC also has a state-of-the-art pharmacy lab where students can gain hands-on experience. And the school offers both day and evening classes to accommodate students' schedules.
If you're still on the fence about whether or not to attend tech school, consider this: The average pharmacy technician's salary is around $32,000 per year. With proper training and certification, you can earn a good living as a pharmacy technician. And with job security in the healthcare industry, now is a great time to start your career in pharmacy!
The bottom line
Whether or not you should attend pharmacy technician school is a personal decision. There are pros and cons to both options. Ultimately, the best way to decide what's right for you is to do your research and talk to people in the field. With all the information at your disposal, you should be able to make an informed decision about your education and career path. Good luck!
Start your new career as a Pharmacy Technician now!
Northwest Career College is one of the premier pharmacy technician schools in Las Vegas. Our course provides our students with the skills and training they need to take advantage of the growing need for pharmacy technicians.
Our experienced instructors offer online and on-campus classes to accommodate your Las Vegas work and family schedule.
Once you've graduated, we continue to support you, and the commitment of our Career Services Team has led to us having a 100% job placement rate for our pharmacy technician graduates. Call us today at (702) 403-1592 to speak to one of our enrollment specialists.