The benefits of Vocational training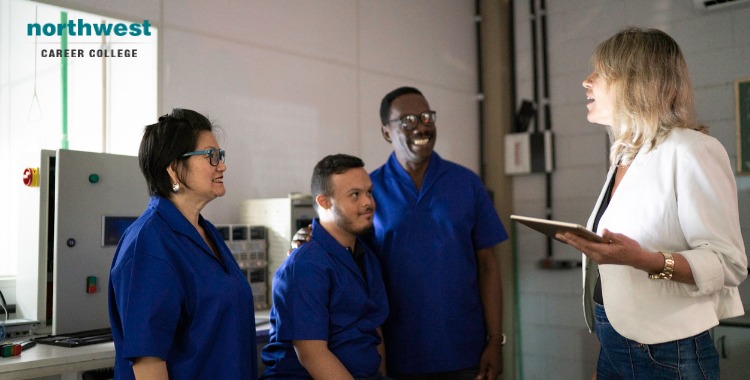 Vocational training provides you with a focused set of skills and knowledge needed to perform a particular job. It might be the administrative skills need to be successful as a business administrative assistant or the legal skills needed to become a paralegal. 
Regardless of what you're training for, there some huge benefits associated with vocational training, and today we'll be discussing some of them.
Focus on Your Career
A standard four-year college degree is generally composed of specialized training combined with general education courses and electives that may not have any application to your chosen career. 
With vocational training, you can be sure that all of the courses you are paying for are entirely relevant to the career you are training for.
Get Into the Job Market Quickly
Becue they don't tend to be so focused on a single subject, bachelor's degrees generally have a  four-year timetable. Because you don't need to take unnecessary classes in vocational school, you can actually get your degree or certification faster. 
Depending on the course you pick here at Northwest, you can finish your qualification and join the job market in as little and nine months!
Enjoy a More Flexible Schedule
Most bachelor's degrees need to be treated like a full-time job, requiring you to build your life around them. Here at Northwest, our vocational courses are far more flexible, with a combination of on-campus, and online classes and either evening or day classes.
Our student-first policy means we make our courses as flexible as possible so students with a huge range of different responsibilities can easily attend our classes.
Active Career Support
Here at Northwest, we understand that our students are looking to build a new career, which is why we offer an externship with nearly all of our courses. Having hands-on experience of working in a real-life workplace makes our graduates stand out in the job market.

Where possible, we also provide preparatory classes for students looking to take their national certification, such as the ExCPT Certification preparatory classes for our Pharmacy Technician School.
Once you have graduated from Northwest, our committed Career Services team works with you to help you find the best employment opportunities in Las Vegas.
How Do I Apply for VA Approved Funding?
Online –

You can apply for your chosen VA benefits program online through the

VA Website

. This streamlined process will only take around 30 minutes to complete.
In-Person –

You can apply in person through your local VA Office. The Regional VA Office for Nevada is located in Reno at

5460 Reno Corporate Drive, Reno, NV 89511.
By Mail –

If you prefer to apply by mail, Call

1-888-GI BILL®-1

(

888-442-4551

) to have an application pack mailed to you.
At Northwest –

Northwest is committed to providing every assistance it can to our country's servicemembers. Call us on

(702) 403-1592

to speak to one of our enrollment experts and we will provide you with all the information you'll need to start your application.
Written by:
Dr. Thomas Kenny,    
Chief Compliance Officer
Disclaimer: GI Bill® is a registered trademark of the U.S. Department of Veterans Affairs (VA). More information about education benefits offered by VA is available at the official U.S. government Web site at www.benefits.va.gov/gibill.