The 5 Highest-Paying Medical Assistant Jobs in 2023
January 3, 2023
497 views
6 min read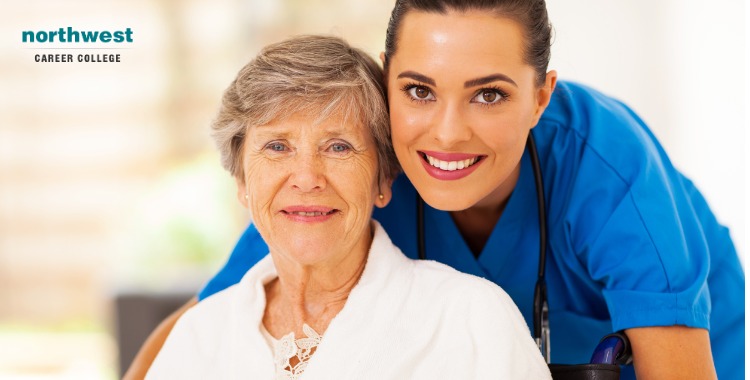 If you're considering becoming a medical assistant, you may be wondering what the best-paying jobs in the field are. Here's a look at the five highest-paying medical assistant positions in 2023, according to data from the Bureau of Labor Statistics.
What is a specialist Medical Assistant?
The medical assistant job description usually involves providing basic medical services to patients, such as taking vital signs, drawing blood, and preparing specimens for laboratory analysis.
However, there are several different types of medical assistants who specialize in specific areas of medicine. These include radiologic technologists, surgical technologists, optometric technicians, phlebotomists, physical therapy aides, and medical laboratory technicians.
Getting a certification or degree as a specialist medical assistant can open up opportunities to work in specialized areas such as oncology, cardiology, pediatrics, neurology, and more. With extra training and experience, there are even positions available in specialty fields such as radiology and pathology.
What training is needed for a specialist Medical Assistant?
Specialist medical assistants must complete an accredited postsecondary education program in order to be certified and practice in a specialty. Depending on the specialty, this can include completing a certificate or degree program, passing a licensing exam, and/or completing required clinical hours.
For example, radiologic technologists must complete an associate's or bachelor's degree program in radiologic science, pass a state-administered licensing exam and/or certifications from the American Registry of Radiologic Technologists (ARRT), and complete clinical hours as part of an internship.
Pathologist assistants must also complete either a bachelor's or master's degree program in pathology assisting, pass a certification exam administered by the American Society for Clinical Pathology (ASCP), and complete clinical hours as part of an internship.
Getting these credentials and completing the necessary hours may take a year or more, depending on the healthcare professional's individual circumstances.
Cardiology medical assistant
Avarage salary – $31,922 and $37,389
Cardiology medical assistants are an integral part of a heart specialist's practice, playing key roles in patient monitoring and care. These professionals, under the supervision of a cardiologist, provide quality patient care by assisting with medical procedures, taking vital signs, obtaining EKGs, preparing specimens for laboratory analysis, and more.
Working as a medical assistant in the field of cardiology requires exceptional organizational skills and an in-depth understanding of various medical procedures. It also requires excellent interpersonal skills to build rapport with patients, while also maintaining the integrity of their confidential health data.
Above all else, cardiology medical assistants must possess big hearts to demonstrate compassion to patients whose well-being is at stake.
Oncology medical assistant
Avarage salary – $34,265 to $40,133
Oncology medical assistants provide invaluable support to patients and healthcare professionals in cancer treatment facilities. With a combination of clinical, administrative, and patient care skills, these professionals are responsible for managing the administrative and healthcare needs of patients undergoing chemotherapy, radiation therapy, and other treatments.
Oncology medical assistants perform tasks like scheduling patient appointments, preparing examination rooms and other laboratory equipment, retrieving electronic medical records (EMRs), administering injections or IV medications following the direction of an oncologist or nurse practitioner, drawing blood samples for laboratory testing or transfusions if needed and providing emotional support to patients when they need it.
In addition to working directly with patients under the supervision of a physician, oncology medical assistants also help keep the healthcare office running smoothly by organizing medical supplies and completing necessary paperwork.
Orthopedic medical assistant
Avarage salary – $30,222 and $35,398
An orthopedic medical assistant can be found in orthopedic offices and hospitals, providing support within the musculoskeletal system. This is a rewarding healthcare job for those who enjoy interacting with patients and helping them recover from injuries or illnesses.
Orthopedic medical assistants assist physicians during office visits or exams by preparing treatment rooms, patient vitals, and charting. They also give injections, dress wounds, provide assistance in procedures, input data into electronic medical records, and more.
Being successful in this type of role requires good organizational skills, attention to detail, excellent communication skills, and a team-driven mindset. With experience comes higher pay potential, so consistent learning is essential to reaching career goals.
Ultimately, being an orthopedic medical assistant provides job stability and an opportunity to make a difference in patient care amidst an exciting work environment.
Ophthalmology medical assistant
Avarage salary – $30500 to $37500
Ophthalmology medical assistants work closely with ophthalmologists to help ensure that patients receive the best possible care. These professionals fulfill a variety of responsibilities, ranging from patient recordkeeping to performing preliminary tests and assisting during surgeries.
Additionally, they are often tasked with collecting important data from patients before their appointment and helping them prepare for exams. Working within the eye care field is a rewarding experience as one gets the opportunity to work directly with patients and assist in providing much-needed treatments while learning more about the specialty.

Ophthalmology medical assistants require strong organizational skills and a compassionate demeanor to succeed in their roles.
Dermatology medical assistant
Avarage salary – $37,050 to $52,000
Becoming a dermatology medical assistant is an excellent career choice for anyone interested in working in the medical field.
It involves on-the-job training and classroom study to gain the necessary skills, including assisting physicians with patient exams, performing skin testing and treatments, collecting laboratory specimens, and keeping patient medical records up to date.
Moreover, they are required to maintain familiarity with standard industry practices, maintain a healthful environment through cleanliness and disinfection of equipment and treatment rooms, stock examining rooms with supplies, prep patients for procedures, and take measurements or tests as instructed by their physician employer or supervisor.
Dermatology medical assistants must also have good communication skills as they most likely assist multiple doctors in an office setting. They must also be able to remain composed under pressure in order to handle many patients per day while providing exceptional customer service.
Start your new career today
Here at our medical assistant school, we have a student-focused attitude that prioritizes giving our graduates the training and skills they'll need to excel as medical assistants. 
Our established and seasoned instructors work with you, teaching you every aspect of Medical Assisting. We help you build your skills, abilities, and confidence, and we are proud of our 88% national exam pass rate.
If you'd like to learn more about what our Medical Assistant Program can offer you, call one of our enrollment specialists at (702) 403-1592 today. We provide flexible learning, with online and on-campus morning, afternoon, and night classes to accommodate your Las Vegas work and family schedule.
Once you've graduated, our dedicated and experienced Career Services team will work with you to help you find the best employment opportunities in Las Vegas. Call us now at (702) 403-1592 to start your journey!