5 Tips for Better Business Administration
Business Administrative Assistant
December 28, 2022
762 views
6 min read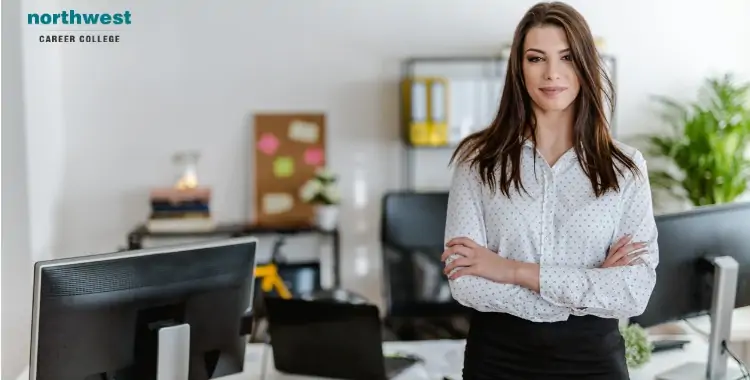 Are you looking to improve your business administration skills? If so, you're in luck. In this blog post, we'll share five tips that will help you get better at managing your business. Keep reading to learn more!
Understand your business's goals and objectives
Setting and adhering to clear goals and objectives is an essential part of running a successful business. Knowing where you want to be and what steps it will take to get there help you measure success, stay focused on the task at hand, and create plans for future growth.
When writing goals and objectives, start by making sure they are SMART: specific, measurable, achievable, realistic, and timely. Then consider doing a SWOT analysis of your business to identify areas for improvement.
You should also make sure your goals remain aligned with your mission–think quality over quantity–and that they are appropriate for the size and scale of your operation.
Finally, it's important to regularly review your objectives–especially in light of any obstacles or challenges encountered along the way–so nothing goes forgotten or neglected. Having the proper knowledge allows you to take a disciplined approach to achieving your business's goals and objectives.
Develop a system for tracking progress and measuring success
Establishing a system for tracking progress and measuring success should be a priority for any business. Business Administration experts recommend creating both short-term and long-term goals to give the organization a strategic focus.
Setting deadlines for completing milestones can also help keep the project on track. Once the goals have been set, it's important to track progress on a regular basis so that potential problems can be identified early.
Business owners should also work to develop metrics that measure success and look for ways to improve the methods of collecting data. Finally, it is essential to review results routinely and refine strategies as needed in order to maximize efficiency and optimize performance over time.
A well-developed monitoring system can help ensure that an organization's efforts are leading toward desired outcomes, making it easier to achieve success in the long run.
Stay organized and efficient with your time and resources
Business Administration skills are essential to any successful career. From developing a plan for success to measuring progress and results, staying organized and efficient with your time and resources is of the utmost importance.
To maintain organization, it's important to set achievable goals and tasks that can be systematically accomplished. Breaking down a large goal into smaller chunks ensures that the task at hand can be handled in an ordered fashion and prevents too much from becoming overwhelming.
Additionally, setting deadlines for yourself increases accountability – not only do you have to complete a certain task by a certain time, but you're also more than likely to achieve this objective before that due date as well.
Furthermore, learning Business Administration will also help you manage things like finances and specific business records in an effective way – putting your business ahead of the competition while mitigating risk in the process.
In other words, Business Administration provides you with all of the tools necessary to stay organized and efficient with your time and resources.
Delegate tasks to others in order to focus on the most important aspects of the business
Business owners understand that delegation is essential for both delegating tasks with ease and focus on the most important aspects of their business.
By delegating tasks to others, entrepreneurs can concentrate on core areas such as Business Administration, Crisis Management, Product Development, and other key strategic areas. Of course, delegation does not only mean entrusting only the tough or tedious tasks – but it can also be about taking advantage of other people's specialized skills.
Business owners must consider who best understands the company and its objectives in order to delegate appropriately. Once delegated tasks are successfully completed, those resources can then be reallocated towards a more impactful role, helping to drive the success of the organization further.
Delegation is an invaluable tool that helps business owners stay focused on their most important objectives and make use of everyone's unique talents within an organization. It is an effective way to get the job done right while accomplishing higher goals efficiently.
Communicate effectively with employees, customers, and clients
Business administrators must be able to communicate effectively with employees, customers, and clients. This means understanding the needs of different groups and conveying information in a concise and understandable way.
To communicate effectively, it's important to have an effective process for providing information. Business administrators should identify who needs to be informed or consulted about particular topics, define clear expectations for each individual or team member, provide timely feedback on progress and results, listen carefully to ensure that all parties understand the context of the conversation, and keep communication channels open by making sure there is consistent follow-up.
Business administration also includes building trust with employees, customers, and clients. This involves developing relationships that are based on honesty, respect, and appreciation for each other's expertise.
Establishing mutual trust can go a long way in building strong connections between business stakeholders and fostering collaboration which is essential for achieving success.
Ultimately, developing effective communication skills is essential for business administrators as they strive to lead their team members toward organizational goals.



Learn to excel in business administration
In order to be a successful business administrator, you need to have a clear understanding of your business's goals and objectives.
You need to develop a system for tracking progress and measuring success. It is also important to stay organized and efficient with your time and resources. By delegating tasks to others, you can focus on the most important aspects of the business. Finally, effective communication is vital when interacting with employees, customers, and clients.
If you want to learn more about how to achieve success as a business administrator, contact Northwest Career College today. We would be happy to discuss our Business Administration Program with you in detail.
Become a vital part of a business today
Northwest's Bussiness Administrative Assisting program in Las Vegas offers on-campus and online Business Administrative Assistant classes to accommodate your work and family schedule.
We value real, hands-on experience, which is why you'll be visiting businesses and organizations of different sizes, industries, and structures and why our instructors are all experienced business professionals with extensive backgrounds working in, starting up, and operating various businesses and organizations.
Featuring a host of business professionals and guest speakers, our classes will give you all the skills you need to play a vital part in any business, and still graduate in as little as 9 months.