Should I become a Medical Assistant?
April 25, 2016
532 views
2 min read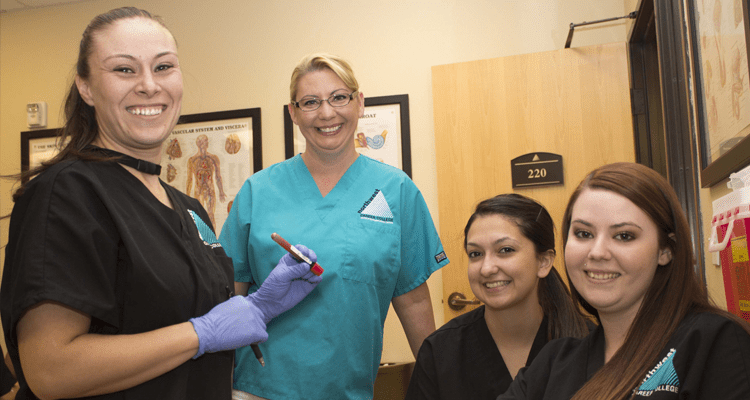 A routine visit to the doctor is really a visit with an entire team, including a growing number of Medical Assistants. Medical Assistants are likely the first and last faces you'll see during any healthcare appointment, either in your doctor's office or at a larger healthcare organization. The job of Medical Assistant is a mix of traditional office work, including manning the front desk, answering phones and filing insurance forms, as well as hands-on tasks, such as drawing blood and preparing it for lab tests, administering injections and making sure medical histories are accurately recorded.
The aging baby boomer population will help drive demand for more Medical Assistants, who will be needed to support doctors and nurses as they diagnose and treat patients. The Bureau of Labor Statistics projects Medical Assistant employment growth of nearly 24 percent between 2014 and 2024. The field is expected to gain 138,900 new jobs during that period.
Medical Assistants rank #20 in Best Health Care Support Jobs. Jobs are ranked according to their ability to offer an elusive mix of factors.
Salary
The BLS reports that the median wage for a Medical Assistant was $29,960 in 2014, up slightly from the prior year. The best-paid 10 percent of medical assistants made more than $42,760, while the bottom 10 percent made less than $21,540. And while physicians' offices and hospitals employ the most Medical Assistants, scientific research and development services and personal care services pay the highest wages.
Training
There are a variety of certification programs offered that teach students laboratory techniques, clinical procedures, medical terminology, record keeping and some specializations, such as podiatry or optometry. Northwest Career College's accredited Medical Assisting Program is offered as a nine-month day program and a 10-month night program.
Job Satisfaction
Average Americans work well into their 60s, so workers might as well have a job that's enjoyable and a career that's fulfilling. A job with a low stress level, good work-life balance and solid prospects to improve, get promoted and earn a higher salary would make many employees happy.
In conjunction with US World and News Report 2016