Settling for a career: helping you choose the right one
November 12, 2021
413 views
4 min read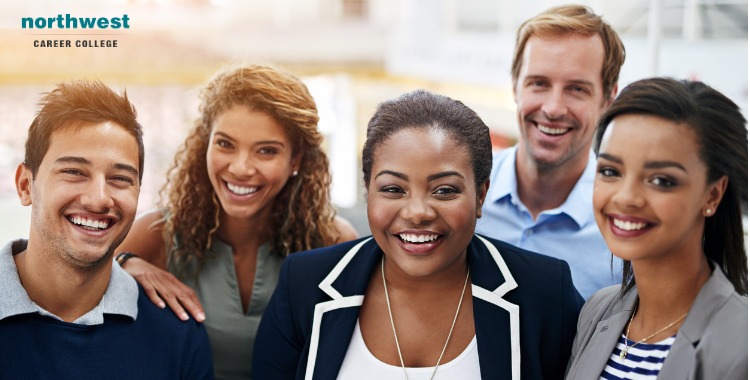 Choosing a career can be one of the most daunting tasks in life. What if you never find your passion? What if you don't like how much money it pays? We all want to make sure that when we choose our careers, they are perfect for us.
But how do we know what will be best for us? This blog post discusses how to figure out which career is right for you and how to start preparing for it!
How do I choose the right career for me?
The first step in choosing the right career for you is to figure out how you learn best. There are a couple of different types of learners, and I'm going to discuss each one in hopes that it will help you identify how you absorb information!
Visual Learner: If this is how you learn best, reading about how much certain careers pay or what the job entails probably isn't helpful for your learning process. You need to see pictures or colors instead of words when absorbing information!
Auditory Learner: The exact opposite of visual learners, auditory learners benefit more from hearing things rather than seeing them. If you're an auditory learner, how-to videos on YouTube about how to do your job would be more helpful for you!
Kinesthetic Learner: Kinesthetic learners learn by doing and moving around. You might be a kinesthetic learner if you can't sit still very long or enjoy physical activities as part of learning.
Once you've figured out how best you learn, you can use that distinction to pick a career path. For instance, kinesthetic learners work well in physical jobs, auditory learners excel in jobs where transcription or translation are needed, and visual learners work well in jobs where images, presentations, or graphics are important.
Refining your career path
Once you've locked down a vague career path based on your learning abilities, you can refine that into a specific job. For example, if you're a visual learner who enjoys writing and editing, graphic design might be the way to go.
If your learning styles are too different from the jobs available in your area or your career path is not what you'd expected, there's no need to panic.
Instead of settling for something that doesn't feel right yet (or worse – forcing yourself into it), start exploring options within your desired field or outside of it entirely until you find something more satisfying.
Getting educated
Returning to education is nothing to be scared of – and it's also a great way to explore career options.

If you're not ready for college just yet, consider taking classes at your local community center or signing up for an online course.
There are plenty of free opportunities out there – which is especially helpful if money's tight! You can use these courses as stepping stones toward higher education later on down the road.
For those who've graduated but still feel unfulfilled by their careers, returning to school could be the perfect option.
If you'd like to work in a new field that requires more schooling than what was offered through your previous degree(s), enrolling back into college will likely help offset some expenses with financial aid or scholarships (and potentially allow you to graduate faster).
Committed To Inspiring Excellence
Here at Northwest Career College, we are committed to providing our students with the best possible facilities to allow them to take advantage of the excellent courses we have on offer.
In addition to our Pearson VUE testing center, we also offer morning, afternoon, night, online and blended classes to accommodate your Las Vegas work and family schedule.
And, we have an experienced Career Services team to help you find the best employment opportunity for your new career. Call us today at (702) 403-1592 to find out more about what we can offer you!