Planning for success: choosing Business Administration classes at Northwest Community College
Business Administrative Assistant
October 27, 2021
535 views
4 min read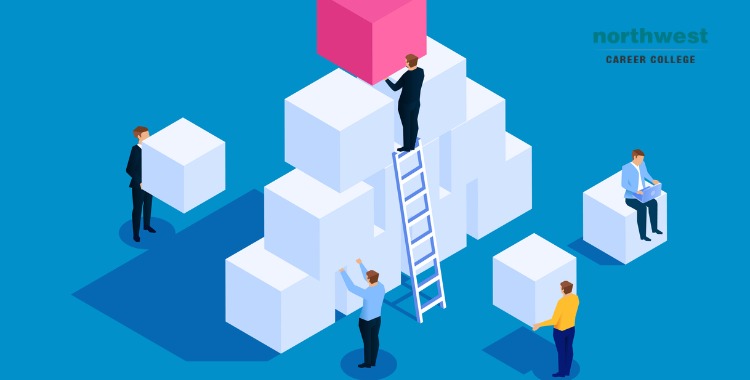 It is never too early to start planning for your business administration classes and career.
Business administration courses are available in a variety of formats, including evening or daytime classes at Northwest Career College that can be taken on an accelerated basis.
Whether you're looking for business management skills or business communication skills, NCC has what you need.
Why should you take a business administration class?
There are many benefits of taking a business administration class at NCC. Northwest Career College is one of the best venues in Las Vegas to take a business administration course, and they can help you to make the most of your future.
The benefits of taking business administration classes include:
increased understanding of business management skills
added professional development
additional knowledge necessary for higher-level positions in corporate America or small businesses
Added career development opportunities
As you continue to grow as a business professional, there are many ways that NCC can help.
They provide career services and business training courses as well as some of the best business administration classes in Las Vegas.
What do you learn at our business administration school?
We focus on providing our students with the business management skills they need to help them succeed in their future careers.
Our business school provides our students with the knowledge they need when it comes to specific business topics, including:
management information systems
marketing principles and strategies
human resources management
Business Administration School Classes at Northwest Community College give you a head start on your future by providing real-world training.
Business Administration Classes at Northwest Career College
NCC provides both on-site and online business administration classes to help your education fit into your busy lifestyle.

The business administration courses offered at NCC can help you to gain the skills necessary for success in business management.
These business classes introduce business concepts like accounting, marketing, and finance as well as how they work together toward business goals.
These business administration classes will make it easier for students to understand how their knowledge applies in real-life situations by providing them with the tools necessary to conduct business successfully.
Students will be able to gain better insight into critical areas such as economics, finance management, strategy formation, human resource, and a huge range of other exciting areas of advancement.
You can get started today – contact us for more information about how NCC's business courses administration will work for you!
Are there student finance options available?
Here at NCC, we don't believe the money should stand between you and the education you deserve, so we offer a full range of student finance options.
Is business school right for me?
Business administration school at Northwest Career College will help you launch your career in business, but it's important to think about whether the business is the right choice. 
If you're not sure if business is for you, feel free to take a look over our course descriptions and requirements before talking with an advisor or schedule a call today!
How do I get started?
We make enrolling easy – simply fill out our online application form or give us a call today! We'll be happy to answer any questions that aren't already answered on this page.
Contact us here! Thank you for your time and interest in Northwest Community College's Business Administration School. 
Please check out our blog for more helpful tips
Become a Vital Part of a Business Today
Northwest's Business Administrative Assistant Program Las Vegas offers on-campus and online Business Administrative Assistant classes to accommodate your work and family schedule.
We value real, hands-on experience, which is why you'll be visiting businesses and organizations of different sizes, industries, and structures and why our instructors are all experienced business professionals with extensive backgrounds working in, starting up, and operating various businesses and organizations. 
Featuring a host of business professionals and guest speakers, our classes will give you all the skills you need to play a vital part in any business, and still graduate in as little as 9 months.