How Much Money Does A Dental Administrative Assistant Make?
Dental Administrative Assistant
October 25, 2021
546 views
3 min read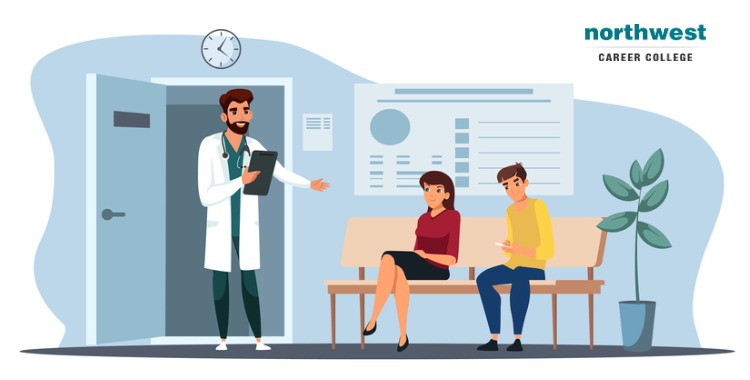 A dental assistant is a dental professional who assists the dentist by providing dental care to patients.
Some of the duties that dental assistants do are taking X-rays, cleaning teeth, applying fluoride treatments, and giving local anesthesia injections.
But what does a dental administrative assistant make? This article will discuss what you need to know about earning money in this profession.
How Much Money Does A Dental Administrative Assistant Make?
The average salary of a dental administrative assistant is between $30,000 to $40,000 per year.
The average wage of a dental administrative assistant in Nevada is $33,000 per year, and the national average dental administrative assistant's annual income is about $35,500 a year.
Where can dental administrative assistants work?
One of the benefits of studying for a qualification in dental administrative assisting is the wide range of places you can work after your dental administrative assistant training.
Dental administrative assistants usually work in dental offices and clinics. However, they may also work at dental schools or dental research facilities doing clerical tasks such as filing charts and scheduling appointments.
Where a dental administrative assistant works can have an impact on their salary. For example, dental assistants who work for universities tend to make more money than dental assistants at private dental practices.
What factors impact dental administrative assistants' salaries?
There is a range of factors that impact a dental administrative assistant's salary, including:
Dental office managers make the most, followed by dental hygienists and oral surgeons; dental secretaries and dental assistants come next on the pay scale.

How much experience a person has can also impact their salary: new graduates may start out with less than experienced people but they will see an increase as time goes on.

Additional education, such as a degree from Northwest Career College, could result in higher earnings than someone without post-secondary training or certification.
How do I train to become a dental administrative assistant?
There are many options available when choosing where to begin your career as a dental administrator such as Northwest Career College's NCC program or other schools that offer similar courses.

You may also find employment with local dentists' offices doing clerical tasks such as filing charts and scheduling appointments.
Wherever you may choose however it will affect your earning potential so think about what type of career path you want before committing to a role or educational facility.
Start Your Dental Administrative Assisting Career With Us
Employment for entry-level employment in the dental field is expected to increase 23% over the next 10 years, faster than average for all occupations, according to the Bureau of Labor Statistics.
With this growing demand for DAA's, it is essential that graduates cultivate the skills and traits that will help them stand out in the employment market.
Here at our trade school, our Dental Administrative Assisting Program prepares students to work in any dental office. Our expansive, nine-operatory lab provides students with real-life dental office experience. 
You will be trained to handle clerical duties such as scheduling appointments, handling insurance claims, and monitoring inventory. You will work with documents, forms, and computer systems. No other Dental Administrative Assistant Program in Las Vegas offers this type of advanced training.
Our student-focused approach will help you cultivate the skills you will need to stand out. Our experienced Career Services team will work with you to help you find the best dental administrative assistant employment opportunities in Las Vegas. Call one of our enrollment specialists at (702) 403-1592 to find out more.