The life-saving power of CPR
October 29, 2021
228 views
3 min read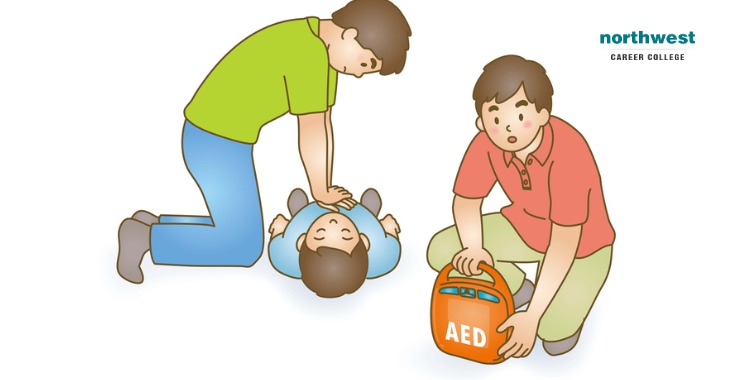 The NCC Northwest Career College has an excellent CPR course. It's designed to teach you what to do in the event of a heart attack, asthma, stroke, or choking emergency.
This course is for anyone who wants to learn how to help save someone else's life with cardiopulmonary resuscitation (CPR).
The NCC CPR Course will provide you with the skills and knowledge needed so that when faced with these emergencies, you can act quickly and confidently.
What exactly is CPR?
Cardiopulmonary resuscitation, or CPR, is the combination of chest compressions and rescue breathing to manually preserve intact brain function until further measures are taken to restore spontaneous blood circulation and respiratory activity.
CPR is an emergency procedure in which cardiopulmonary resuscitation techniques are used on a victim of cardiac arrest or other life-threatening conditions, such as drowning, electric shock, poisoning, etc., in order to artificially maintain effective oxygenation and ventilation so that the person's normal heartbeat may be restored towards recovery.
The NCC CPR course will teach you how to properly perform CPR when faced with these emergencies so students can act quickly to potentially save a life.
When was CPR invented?
CPR was invented in the early 19th century by a British scientist named John Sheldon. The techniques are actually an evolution of mouth-to-mouth resuscitation that was practiced in the mid-1700s 

CPR is perhaps one of the most important skills you can learn to help save a life and is responsible for preventing the death of around 60,000 people per year.
What will I learn in my CPR course?
At the NCC CPR course, you will learn how to recognize the signs of cardiac arrest and what to do if it occurs
NCC CPR instructors will teach you how best to protect yourself while providing care, deliver effective chest compressions by hand or with an automated device (AED), perform rescue breathing using a barrier device such as a pocket mask, and other life-saving procedures.
NCC CPR course will help you learn how to perform rescue breathing and chest compressions for adults, children, and infants in both responsive and nonresponsive victims. 
NCC instructors teach the latest American Heart Association guidelines that focus on continuous chest compressions of high quality with minimal interruptions for ventilation
Learn To Save Lives Yourself
Here at Northwest Career College, we are committed to providing affordable, quality CPR Classes to the Las Vegas community. 
We pride ourselves on being an American Heart Association (AHA) testing center and we offer Las Vegas CPR classes designed to fit your personal needs and professional schedule. 
As part of our "student-focused" approach to education, we also offer our CPR classes free of charge to all of our students. Call us today at (702) 403-1592  to book your CPR class and become qualified to save a life in just four hours!