4 Jobs You Can Do With A Dental Administrative Assisting Qualification
Dental Administrative Assistant
December 23, 2020
492 views
4 min read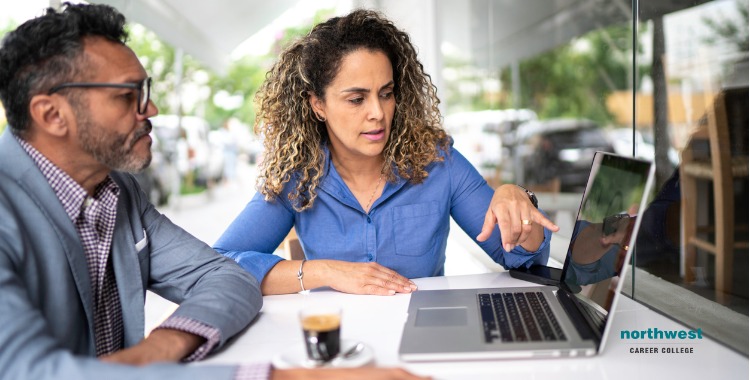 While the obvious position for someone with a qualification in dental administration is working in a dental office, administration is a core part of nearly all business, meaning that getting a dental administration from NCC has a wider range of applications than you might think.
In this article, we'll be looking at what you'll learn as part of our Associate's Degree in Dental Administrative Assisting and what other positions it can be applied to.
What Skills Will I Learn as Part of My Dental Administrative Assisting Course?
As part of our dental administration degree, you'll get to train in our expansive nine operatory laboratory and take advantage of NCC's close links with the Las Vegas dental community through local externships that offer you vital hands-on experience.
You'll receive expert training in handling clerical duties such as scheduling appointments, handling dental insurance billing and insurance claims, and monitoring inventory. You'll learn how to deal quickly and efficiently with documents, dental insurance billing forms, and computer systems.
What Other Jobs Can I Get With My Dental Administrative Degree?
As we mentioned earlier, administration is at the heart of most modern businesses, so having an administration qualification, even one with a dental slant to it, opens up a wider range of employment opportunities than you might think.
We've listed some of the non-dental jobs you can pursue with an Associates Degree in Dental Administration below:
Procurement Officer
Procurement officers, also sometimes known as purchasing officers, are tasked with acquiring products that are essential for business operations. These might be as simple as making sure an office has the required stationary or as complicated as buying chemicals for an industrial plant.
Part of the role of the procurement officer is to search for and compare the suppliers' reputations, offerings, quality, and pricing. This means that analytical, organizational, and bargaining skills are vital for this role.
Office Administrator
Office administrators straddle the line between administration and human resources, making sure that the office they are in change of runs as smoothly as possible. On the administrative side, you'll be expected to have intermediate to advanced skills in the use of databases and a family with the use of Microsoft software such as Word and Excel.

You'll also be expected to handle clients and staff, so soft skills in client and personnel management are important.
Municipal Manager
Most modern urban areas are split into small municipalities which are often run like small businesses. The role of the Municipal Manager is often a purely bureaucratic one, and regular tasks include implementing planned strategies, preparing the annual financial plan, recruitment and developing of employees, and delivery of recreation programs and services.
Market Research Analyst
While Market Research Analyst might seem like a purely marketing position, this role is heavy on the analysis and is often as much data administration as it is marketing. At their most basic, market research analysts help companies understand who their customers are, what products they should be selling, and how they can successfully promote those products.
This data is gathered from surveys, customer feedback, social media, and metrics like the Net Promoter Score or NPS. The raw data then need to be collected, collated, and analyzed to produce insights that the company can turn into marketing initiatives.
Start Your Dental Administrative Assisting Career With Us
Employment for entry-level employment in the dental field is expected to increase 23% over the next 10 years, faster than average for all occupations, according to the Bureau of Labor Statistics. With this growing demand for DAA's, it is essential that graduates cultivate the skills and traits that will help them stand out in the employment market.
Here at Northwest Career College, our Dental Administrative Assisting Program prepares students to work in any dental office. Our expansive, nine operatory lab provides students with real-life dental office experience.
You will be trained to handle clerical duties such as scheduling appointments, handling insurance claims, and monitoring inventory. You will work with documents, forms, and computer systems. No other Dental Administrative Assistant Program in Las Vegas offers this type of advanced training.
Our student-focused approach will help you cultivate the skills you will need to stand out. Our experienced Career Services team will work with you to help you find the best dental administrative assistant employment opportunities in Las Vegas. Call one of our enrollment specialists at (702) 403-1592 to find out more.