How to write out your Business Administrative Assistant resume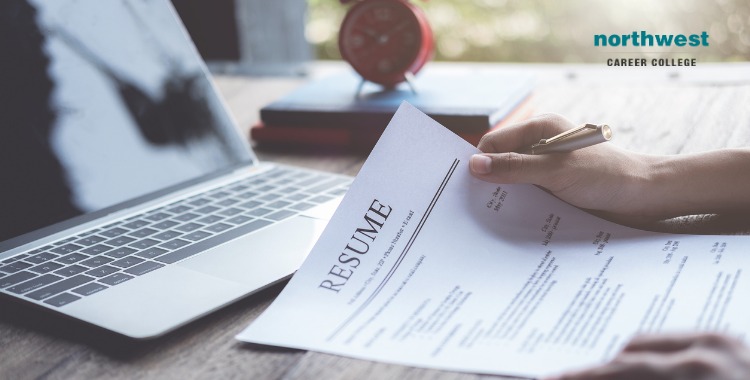 Once you've graduated from our Business Administrative Assistant program, you'll be on the hunt for the job that will be the first step in your Business Administrative Assistant career.
The first step in finding that job is crafting a resume that will catch the attention of employers and get you your first interview.
To help you out, we've gathered together some of the top hard and soft skills that employers are looking for and some great tips on how to shape your resume to fully highlight your abilities.
What Are Hard and Soft Skills?
Hard skills are teachable and measurable abilities, such as writing, reading, math, or the ability to use computer programs. By contrast, soft skills are the traits that make you a good employee, such as etiquette, communication and listening, getting along with other people.
Top Hard Skills for Business Administrative Assistants
Microsoft Word, Excel, Outlook, Powerpoint, SharePoint

Database management

Calendar management

Quickbooks and Xero

Proficiency with photocopiers, scanners, and projectors

Accurate data entry

Inventory and supply management

Editing and Proofreading

Billing and record-keeping

Business Knowledge
Top Soft Skills for Business Administrative Assistants
Communication (written and verbal)

Prioritization and problem-solving

Organization and planning

Research and analysis

Attention to detail

Customer service

Phone Etiquette

Discretion

Emotional Intelligence

Responsibility

Teamwork and delegation

Management and training

Flexibility and efficiency
Highlighting Your Business Administrative Assistant Achievements
When you're customizing your resume to best fit a company and its job advertisement, it can become easy to slip into using the listed tasks and responsibilities to summarise your own past duties.
You should avoid doing this because it's a missed opportunity. 
Think of your work experience section as less of a list of 'things you did' for a past employer and more like a summary of your biggest achievements and contributions while at that employer. 
Examples of things you'll want to include are:
Any idea of yours that saved the company money or streamlined their processes

Any time when you trained other staff members

Any time when you went above and beyond and got an identifiable benefit from you extra effort
Examples of things you'll want to avoid include:
Mundane and simple duties, such as unlocking the office each morning, making travel arrangements, writing letters and emails

Anything where you can't point to a concrete improvement or positive business outcome
Become a Vital Part of a Business Today
Northwest's Business Administrative Assistant Program Las Vegas offers on-campus and online Business Administrative Assistant classes to accommodate your work and family schedule.
We value real, hands-on experience, which is why you'll be visiting businesses and organizations of different sizes, industries, and structures and why our instructors are all experienced business professionals with extensive backgrounds working in, starting up, and operating various businesses and organizations. 
Featuring a host of business professionals and guest speakers, our classes will give you all the skills you need to play a vital part in any business, and still graduate in as little as 9 months.
Written by: 
Monica Jones, 
B.S. Business Administration Assistant Program Chair