How To Stand Out As A Dental Administrative Assistant?
Dental Administrative Assistant
October 26, 2018
156 views
4 min read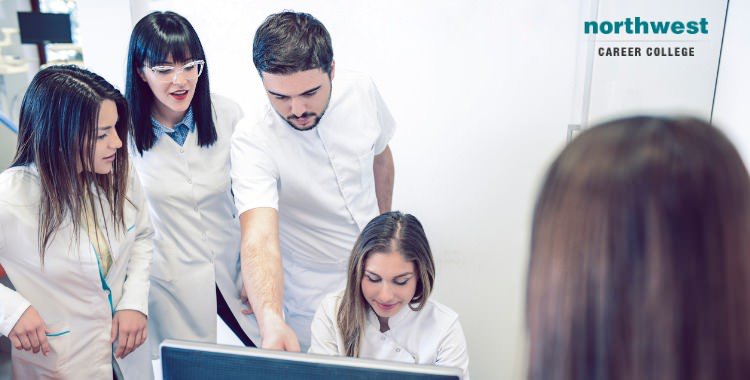 Dental administrative assistants occupy a hugely important role in any dental practice. Their administrative skills allow a practice to work at optimal efficiency and they provide vital coordination between staff members, departments and third parties. As exciting as the position of dental administrative assistant is, it is essentially a back office role, which can sometimes make it hard to stand out and move your career forward. To help you get the best out of being a dental administrative assistant, we've put together some ideas on how you can fine-tune your skills to help you stand out and get ahead.
Read More: Five Traits Of A Successful Dental Administrative Assistant
How To Stand Out As A Dental Administrative Assistant?
Enhance your tech skills
While the use of Microsoft Word, Excel and Outlook are everyday parts of the administrative process, expanding your skills in the use of other software offers a vital opportunity to stand out from the crowd. Use your spare time to educate yourself on the use of common office software, such as Powerpoint or Publisher, and take advantage of opportunities to demonstrate your abilities with them.
Communicate better
Good communications skills are a fundamental part of every outstanding dental administrative assistant's abilities. The ability to quickly and concisely convey information is hugely important, especially in a dental setting. Written communication is just as important and, if you feel you are lacking in that area, there are a huge number of courses, many available online, that can be taken to improve those skills.
Work on your organizational skills
Being an efficient administrator is an essential skill that any dental administrative assistant needs and it's also a skill that can be improved over time. Using your skills to improve or adapting current organisational systems in order to make them more efficient is an excellent way to stand out as a dental administrative assistant. As you do your day-to-day work, make notes on what parts of the administrative process could be improved and try to find ways to make them more efficient.
Use volunteering to build up leadership skills
Some dental administrative assistants go on to occupy office management roles, many of which ask for leadership experience from their candidates. Building up leadership experience in a non-management role can be difficult. Volunteering is an excellent way to experience leadership positions and translate that experience onto your resume. Pick an area in which you are personally interested and search online for local volunteer groups. Organisations such as national parks and local historical organisations often look for volunteer guides, a position of leadership and responsibility that can help set you apart from other candidates when advancing your career.
Take responsibility for office equipment
Any administrative office will use a variety of equipment, from staplers to printers. Familiarising yourself with the range of equipment that you use day to day, and making yourself responsible for its maintenance could help to set you apart from your colleagues. Being able to show that your hard work helped make your office more efficient, even if it is just making sure the printer ink never ran out, is a vital step towards making yourself stand out.
Start Your Dental Administrative Assisting Career With Us
Employment for entry-level employment in the dental field is expected to increase 23% over the next 10 years, faster than average for all occupations, according to the Bureau of Labor Statistics. With this growing demand for DAA's, it is essential that graduates cultivate the skills and traits that will help them stand out in the employment market.
Here at our trade school, our Dental Administrative Assisting Program prepares students to work in any dental office. Our expansive, nine operatory lab provides students with a real-life dental office experience. You will be trained to handle clerical duties such as scheduling appointments, handling insurance claims, and monitoring inventory. You will work with documents, forms, and computer systems. No other Dental Administrative Assistant Program in Las Vegas offers this type of advanced training.
Our student-focused approach will help you cultivate the skills you will need to stand out. Our experienced Career Services team will work with you to help you find the best dental administrative assistant employment opportunities in Las Vegas. Call one of our enrollment specialists at (702) 403-1592 to find out more.