Should I Learn More Than One Language At The Same Time?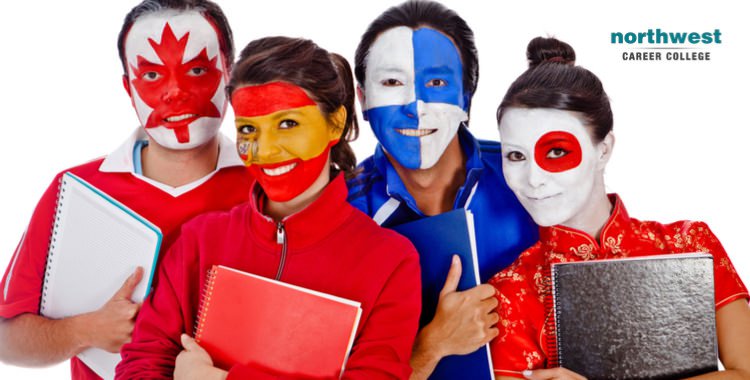 Time is a luxury that most of us don't have and, given that learning a language is a time consuming and slow process , the idea of learning more than one language at once can seem attractive. This is particularly true when it comes to learning English.
As English is the dominant language in the U.S. learning it comes with a host of benefits, but you may have a personal or professional interest in learning another language and be considering trying to learn both at the same time. In this article we will examine if learning more than one language at a time is beneficial and give you some tips on how to maximise your efforts if you choose to do so.
Learning More Than One Language
The benefit of learning more than one language is clear, you learn two or more languages in a reduced amount of time. But is it that simple?
Language Cores
The process of learning a language involves building what is called a "language core," built by the memorization of words, structures, and sounds. These words, structures, and sounds are then linked to emotions, colors, images, and memories as you build up your language proficiency. Creating one language core is difficult enough, creatine two simultaneously is far more difficult as language cores can overlap or the disparity in languages can simple prevent you from building one.
Making The Best Use Of Your Time
Language learning works best with full immersion, if you build your new language into every part of your day, it sticks in your brain, helping your pick it up quicker. Learning two languages means dividing your time between both of them and attempting to immerse yourself it both. This can be a difficult juggling act, especially if you have other considerations such as children or education.
Tips For Learning More Than One Language
Overall, learning one language at at time is the best option, it allows you the time and space to properly immerse yourself in the language, building an effective language core. Plus there is nothing to stop you picking up another language after you have mastered the first. However, if you do decide to take on the multi-language challenge here are some useful tips.
1. Don't try and learn more than two languages at any one time. The chances of your being able to properly immerse yourself in three or more languages is slim and you will mostly likely end up not learning anything.
2. Choose two languages that are distinct from each other. This will stop your language cores from bleeding into each other and help prevent you from getting your vocabulary confused.
3. Some languages are simpler to learn than others, if you do plan to learn two languages at once, it is best to pair a difficult language, like Mandarin, with an easier to learn language, like Spanish.
4. If you do pair an easy language with a difficult one, devote more time to learning the difficult one. While it might seem simpler to split your time 50/50, making it more like 80/20 in favour of the more difficult language means you will advance both languages at roughly the same pace.
5. Make time every day to study both languages and try to fit as much study possible into your day to day activities.
Experienced, Efficient And Free For Students
The benefits of taking an ESL course are clear. By improving your English skills you gain better access to education, a better earning potential, a better social life and even better results from healthcare. We here at Northwest Community College are committed to enhancing our students lives, which is why we are proud to offer our ESL courses free of charge to our students and to extend that offer to their families.
Our seasoned language teachers are experienced in working with international students from all over the world and are there to help you get the most from your classes. To help your lessons fit in with your work and home life we also offer day and weekend classes. If you are interested in taking advantage of this excellent opportunity then call one of our ESL councillors today on (702) 403-1592.
Written by:
Fernando Herbert, B.A.
Spanish Language Consultant