How to Self-Advocate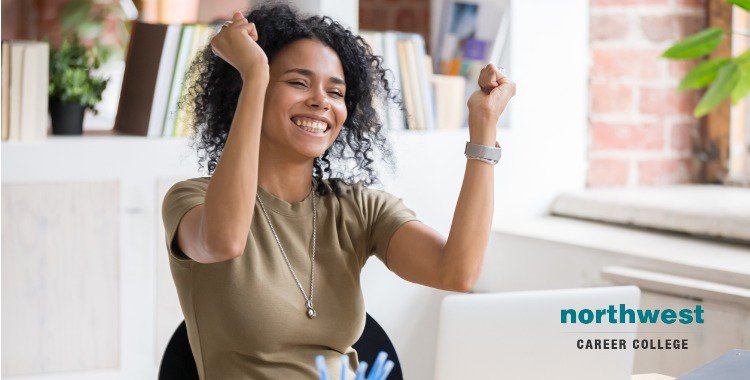 Once you've graduated from Northwest and you're looking for first your first job with your new qualification, self-advocacy becomes a hugely important skill. After all, you've got to communicate your worth and how hiring you will be of benefit in just a page of text and less than an hour in the interview room.
However, in a recent poll conducted by the American Society of Administrative Professionals, only 22.5% of people surveyed indicated that they were comfortable with the idea of self-promotion, compared to 80% who said they were comfortable with advocating for others.
In this article, we'll be looking at techniques you can use to improve your self-advocacy and how you can use skills gained advocating on behalf of others, to improve your own self-promotion skills.
Identify What it Is You Want
The first thing you are going to need to do is to isolate exactly what it is you want. It might be a new job, a raise, a promotion, any number of things. The important thing is that you are able to pin down exactly what you want and be clear with yourself on what it is you're after.
Put it Into a Different Perspective
Once you've got a solid idea of what exactly it is you want, you'll need to advocate for yourself so you can get it. This is part that most people are uncomfortable with doing for themselves, but are fine with doing for others.
The trick to making yourself more comfortable with self-advocacy is to think about how you would go about getting what you want for another person. 
Think about why that person would deserve those things, how people would benefit from them getting what they want, and how you would articulate both the what and the why. The same applies to advocating on your own behalf.
Make it Relevant 
Advocating for yourself in a generic manner rarely makes an impact on employers and can come across as entitlement. The trick to avoiding this is make what you need relevant to your employer. Instead of just pointing out that your work so far entitles you to some form of compensation, point out that you would be more effective, and able to make more positive changes, after receiving whatever it is your want.
Be Prepared to Speak About Your Accomplishments
A key part of learning to self-advocate is knowing that it is ok to speak about you past accomplishments. Don't think of it as being self-aggrandizing, you are just literally providing proof to back up your claims.
Track your achievements, the value you bring to your role, and the impacts you have on your organization. If you're able to attach a metric to that, such as a dollar value or time saved, even better!
Committed To Inspiring Excellence
Here at Northwest Career College, we are committed to providing our students with the best possible facilities to allow them to take advantage of the excellent courses we have on offer. 
In addition to our Pearson VUE testing center, we also offer morning, afternoon,  night, online and blended classes to accommodate your Las Vegas work and family schedule.  
And, we have an experienced Career Services team to help you find the best employment opportunity for your new career. Call us today at (702) 403-1592 to find out more about what we can offer you!
Written by:
Dr. Stephanie Kenny,   
Dean of Students