How To Return To Education And Get Yourself Qualified For A New Career?
March 23, 2022
515 views
4 min read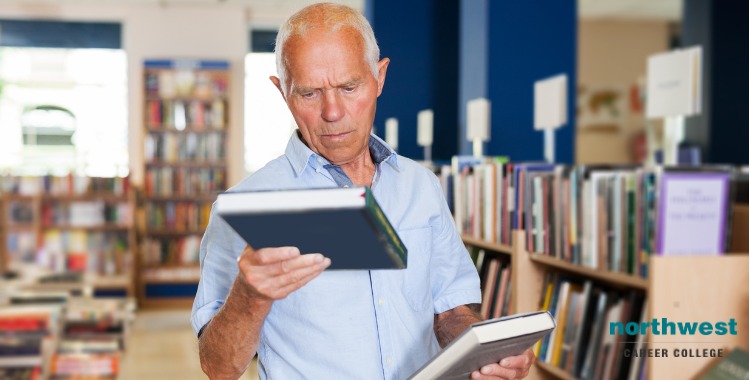 It can be tough returning to education after a long break. You may feel like you're the only one in your class who doesn't have a career or young children to look after. But don't worry, there are plenty of other people in the same position as you!
This guide will tell you everything you need to know about returning to education and getting yourself qualified for a new career.
Read More: The Wider Benefits of Education
How To Return To Education And Get Yourself Qualified?
Choosing the right course
Firstly, you need to figure out what kind, of course, you want to do. There are many different types of courses available, so it's important to choose one that fits your needs and interests. Do some research online or talk to your friends and family members to see if they have any recommendations.
The best way to narrow down the right course for you is to ask yourself some questions:
What are my interests?

What do I want to get out of this course?

How much time can I realistically commit to studying each week/month?

Do I need any specific qualifications for the course I'm interested in?
Once you have a good idea of what you're looking for, it's time to start applying!
Choosing at school
Once you've chosen a course, the next step is to find a school that offers it. Again, there are plenty of schools around the country that offer a wide range of courses. You can search for schools online or in your local area. Make sure you compare different schools before making a decision.
Here at NCC, we offer our students a number of different courses that can help them get qualified for a new career. We have a wide range of courses available, so you're sure to find one that's right for you.
If you're not sure what you want to do, or if you need some help choosing a course, our team of advisors are always on hand to help. Contact us today and we'll be happy to chat with you about your options.
We understand that going back to school can be a big decision, but we're here to support you every step of the way. So what are you waiting for? Get in touch today and let us help you take the next step in your career!
Applying for courses
The final step is applying for the course! This process will vary depending on the school you choose, but most schools will require an application form, transcripts, and/or references. Make sure you read the school's guidelines carefully to ensure you meet all the requirements.

When applying for courses, make sure you read all the information carefully and follow the instructions. Most applications will require you to submit a personal statement, so be prepared to spend some time on this. It's important to sell yourself and explain why you're the perfect candidate for the course.
You should also consider what funding opportunities are available to you. There are a number of scholarships and grants available, so do your research and see what's best for you.
Get studying!
Once you've been accepted into a course, it's time to start studying! This can be daunting at first, but with hard work and determination, you'll soon be on your way to completing your qualification.
Returning to education can challenging, but it's definitely worth it in the end. So if you're thinking about making a change, don't hesitate – reach out to our admissions team today!
How do I apply for student aid?
First, just complete the Free Application for Federal Student Aid (FAFSA). You can find a copy of the FAFSA form, and a guide to completing it, on the Federal Student Aid website. www.FAFSA.ed.gov.
You can also fill the FAFSA out online here. Please make sure you enter our school code: 038385. This allows your records to be sent directly to our Financial Aid office so that when you visit the campus, our FA officers can discuss your financial aid package with you in person.
Financial Aid At Northwest Career College
Here at Northwest Career College, we have Financial Aid Officers on staff that can help determine the best financing option for you.
To best support our students we offer a range of financial aid including the Pell Grant, Subsidized Loans, Unsubsidized Loans, and Parent Plus Loans. Call us today at (702) 403-1592 to speak with one of our experienced Financial Aid Officers who will help find the best financial support options for you.