How to get the most out of your business administrative assistant externship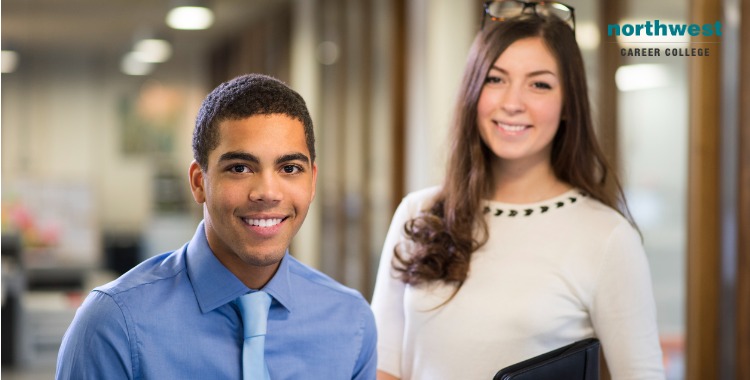 Are you looking for a way to gain some hands-on experience in the business world? A great way to do this is by participating in an externship as part of our Business Administrative Assistant program.
This type of externship will give you the opportunity to learn about the different aspects of running a business. In this guide, we will provide tips on how to get the most out of your externship experience.
What is an externship?
An externship is a hands-on learning experience that takes place outside of the classroom. It provides students with the opportunity to apply what they have learned in the classroom to a real-world setting.
Why are externships important?
Externships are important because they provide students with the opportunity to gain practical experience. This type of experience is valuable because it allows students to see how businesses operate and learn new skills.
How can I find an externship?
There are several ways to find an externship. You can check with your school's career center, search online, or contact businesses directly. Here at NCC, we offer externships through our Business Administrative Assistant program.
What are the benefits of doing an externship?
There are several benefits to doing an externship, including:
Gaining practical experience

Learning new skills

Building your resume

Networking with professionals

Getting a job reference or recommendation
What should I do before my externship starts?
Before your externship starts, you should:
Research the company

Prepare a resume and cover letter tailored to the externship

Dress for success

Be punctual and professional

Have questions prepared
What can I expect during my externship?
During your externship, you will be working in a professional environment. You will be expected to dress professionally and act appropriately. You may be asked to do tasks such as answering phones, filing, or data entry. You should be prepared to ask questions and learn as much as possible.

If possible you should choose someone to be your mentor. This person can help you with your career goals and give you advice. Adding both real-world experience and a reference to your resume can be extremely beneficial.
What should I do after my externship ends?
After your externship ends, you should:
Write a thank-you note to your supervisor

Follow up with contacts you made during your externship

Update your resume with your new experience

Apply what you learned during your externship to your career goals
If you found this guide helpful, be sure to check out our other resources on how to get the best out of our NCC Business Administrative Assistant Program.
Become a vital part of a business today
Northwest's  Business Administrative Assistant Program Las Vegas offers on-campus and online Business Administrative Assistant classes to accommodate your work and family schedule.
We value real, hands-on experience, which is why you'll be visiting businesses and organizations of different sizes, industries, and structures and why our instructors are all experienced business professionals with extensive backgrounds working in, starting up, and operating various businesses and organizations. 
Featuring a host of business professionals and guest speakers, our classes will give you all the skills you need to play a vital part in any business, and still graduate in as little as 9 months.
Written by: 
Monica Jones, 
B.S. Business Administration Assistant Program Chair