How to build a business administration resume: 8 tips to help you land your dream job
May 27, 2022
175 views
4 min read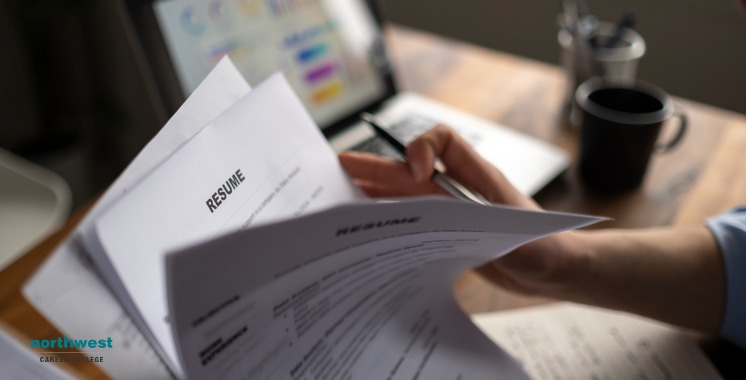 Are you looking for a job in business administration? If so, you need to create a resume that will stand out from the competition. In this blog post, we will provide 8 tips that will help you build an impressive resume and increase your chances of landing your dream job!
Tip #01: Include a professional summary
When creating your resume, you should always include a professional summary. This is a brief statement that outlines your experience and skills. It should be located at the top of your resume, beneath your contact information.
Tip #02: Use action verbs
Throughout your resume, you should use action verbs to describe your accomplishments. For example, instead of saying " responsible for," try using "managed".
Action verbs will make your resume more powerful and help you land the job you want by showing employers what you are capable of.
Tip #03: Highlight your experience
Be sure to highlight any relevant experience you have in business administration. If you don't have much work experience, you can include internships, volunteer work, or projects you've completed.
Here at NCC, we offer an internship program that can help you gain the experience you need to build your resume and get your career started!
Tip #04: Tailor your resume
When applying for a job in business administration, it's important to tailor your resume to the position you're interested in. This means specifying certain accomplishments and skills that are relevant to the job you want. By tailoring your resume, you'll increase your chances of getting hired.
Tip #05: Use keywords
When writing your business administration resume, be sure to use keywords from the job listing. This will help ensure that your resume is found when employers search for candidates with specific skills.
Keywords are becoming increasingly important in the job market, so it's important to use them correctly.
Tip #06: Include numbers
Whenever possible, include numbers to quantify your accomplishments. For example, if you increased sales at your previous job, including the percentage by which you did so. This will give employers a better idea of your skills and abilities.
Don't be tempted to pad your resume with false information or exaggerate your accomplishments. This is not only dishonest, but it can also backfire if you're caught.
Tip #07: Highlight your skills
Be sure to highlight the skills that are most relevant to the job you're applying for. If you have experience in customer service, include that on your resume. If you have a degree in business administration, be sure to mention that as well.
In addition to experience, employers will want to see what kind of skills you have. These can be hard skills, like using certain software programs, or soft skills, like communication or customer service. Be sure to include any skills that are relevant to the job you're applying for.
Business administration requires a specific skillset, so you will want to make sure that your resume reflects that. Include both hard and soft skills, as well as any relevant certifications or training you have completed.

Tip #08: Proofread
Last but not least, be sure to proofread your resume before you submit it. Typos and grammatical errors can be a big turn-off for employers. Read your resume aloud to yourself or have a friend take a look at it to catch any errors.
By following these tips, you'll be sure to create a resume that will help you land your dream job in business administration! Good luck!]
Choosing NCC as your business administration school
Northwest Career College offers an Associate degree in Business Administration. This program is designed to help you develop the skills you need to succeed in the business world. NCC provides students with the opportunity to learn from experienced instructors who have worked in the business world. You'll also have access to our career services department, which can help you find a job after graduation.
If you're interested in learning more about our business administration programs, please visit our website or contact us today. We would be happy to answer any questions you may have!
Join NCC to learn Business Administration today
Here at NCC, we offer a range of Business Administration courses, both online and on-campus. Our teaching style is interactive and engaging, with a focus on practical skills that will help you in your career. You'll have access to our online resources 24/11, including textbooks, lecture notes, and tutorials.
So what are you waiting for? Call us today at (702) 403-1592 to speak to one of our admissions specialists about your new Business Administration career.