How to Become a Successful Massage Therapist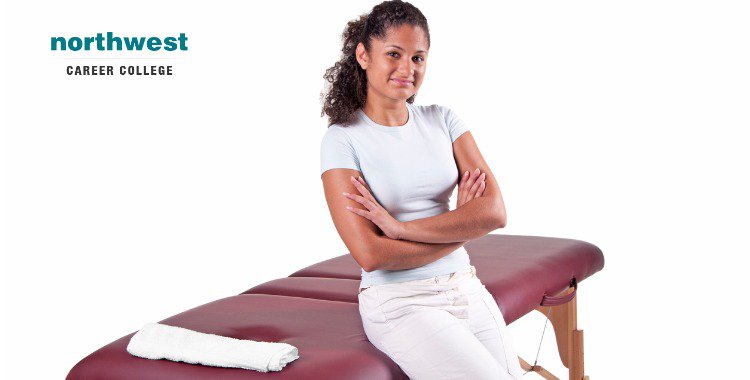 Working as a massage therapist can be an immensely rewarding career, but, unlike some other careers, getting started and becoming successful as a massage therapist isn't particularly clear cut.
If you're interested in starting a career in massage therapy, here are some tips you can use to get started.
Get Trained
Massage therapy as a career requires an intricate knowledge of the techniques of massage and how they can be applied to a patient. Learning these techniques and their applications requires attending a well-regarded massage therapist school.
The good news is that this doesn't have to be a long-drawn-out process. If you join us here at Northwest you can graduate in as little as ten months and we offer our students National Certification Board of Therapeutic Massage or Federation of State Massage Therapy Boards exams and we are proud of our student's 100% board pass rate.
Be Compassionate 
At its most basic, massage therapy is a hands-on caregiving role. Part of that caregiving aspect requires empathy and compassion for those that are in pain. Massage therapy has a documented pain and stress relief effect and can have a positive impact on mental illnesses such as depression.
Because of this, patients expect the massage therapist to provide relief from physical and emotional tension, and having a compassionate attitude towards your clients makes it easier to provide that kind of care.
Continue to Learn
As with most healthcare sectors, massage therapy is undergoing constant change and advancement. This means, in order to keep abreast of the latest trends and to stay licensed, most massage therapists must take periodic continuing education credits in most states.
While the official amount is around 12 hours annually. It's also in the best interest of the massage therapist to continue to learn. Keeping up to date with the latest techniques allows you to offer more to your patients. By expanding your skills as a massage therapist you can help to grow your business and keep patients coming back.
When you join us here at Northwest as part of our Massage Therapy School, we'll show you how to navigate getting started as a massage therapist and how to grow and make your business successful.
Northwest's student-centered philosophy means we offer day and night classes to accommodate your work and family schedules, each student is provided a laptop for easy internet and online class access, and our Career Services team works with you to help you find the best employment opportunities in the local area.
Join One Of The Best Massage Therapy Schools In Las Vegas Today!
At Northwest Career College, we operate one of the best Massage Therapy Schools in Las Vegas and our Massage Therapy Course will teach you the skills you'll need to apply the benefits of sports massage. The benefits of massage therapy are widely recognized with employment for massage therapists expected to increase by 22% between 2014-2024, with an average massage therapist earning $39,360 a year. Additionally, many massage therapists maintain active, private practices, increasing both their flexibility and earnings. 
Our massage student clinic is open seven days a week, for both your and your clients' convenience, and we offer day and night classes to accommodate your work and family schedules. Our instructors are experienced professionals who will prepare you to sit for either the NCBTMB (National Certification Board of Therapeutic Massage) or the MBLEX (Federation of State Massage Therapy Boards) exams and we are proud of our 100% board pass rate. Call us at (702) 403-1592 to speak to one of our enrollment specialists today!
Written by:
Barbara Alcaraz, M.A., B.A., L.M.T.
Massage Therapy Program Chair
M. A. Organizational Management, University of Phoenix
B.A. University of Minnesota, American Studies
L.M.T. Northwest Health Careers