How Stretching Prevents Damage During Workouts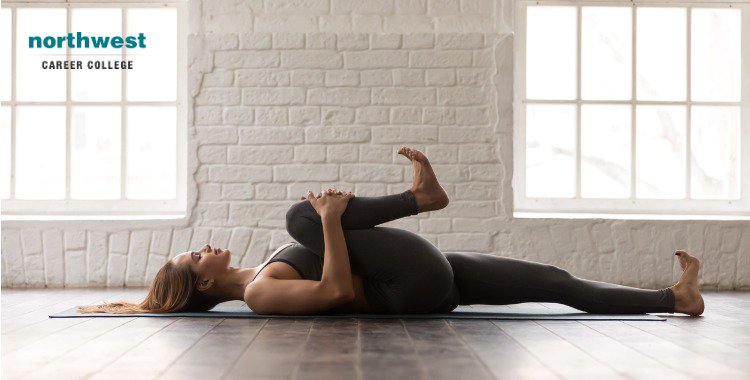 For many people exercise is something they need to fit in around their busy work/life routines. Being on a short timeframe can mean that the easy thing to do is to hit the gym and jump straight on the weights or the treadmill. Stretching is a luxury that most people don't think they have time for.
However, proper stretching both before and after exercise is critical to avoiding injuries that can stall your exercise routines. In this article, we'll be looking at how stretching prevents injuries and how you should do it.
Avoid Static Stretching
Before we get started, it's important to note that current research around stretching in sports suggests that static stretching, that is to say holding a limb at the edge of its range of movement, usually for up to a minute, is not as effective as dynamic stretching.
Dynamic stretching involves deliberately moving a limb repeatedly through its entire range of movement and can deliver the same range of motion and lessed chance of injury benefits of static stretching without the associated negative effects on strength, power, and speed.
Stretching Before Exercise
Current scientific research suggests that stretching large muscle groups within their ranges of movement using dynamic stretching helps to prepare you body for exercise by increasing blood flow and range of motion. 
Unlike static stretching, dynamic stretching also increased the heart rate. The timings for effective dynamic stretching vary between muscle groups, but performing dynamic stretching for less than 90 seconds is far less likely to improve flexibility and performance than longer bouts.
Stretching After Exercise
There is a common misconception that stretching after exercise helps to avoid delayed-onset muscle soreness (DOMS), however, most studies focussing on DOMS have found no link between stretching after exercise and lowered levels of post-exercise pain. 
There are still health benefits associated with stretching after exercise, such as improved circulation and reduced blood pressure, but stretching before exercise seems to have a far greater impact than stretching afterward.
Join One Of The Best Massage Therapy Schools In Las Vegas Today!
At Northwest Career College, we operate one of the best Massage Therapy Schools in Las Vegas, and our Massage Therapy Course will teach you the skills you'll need to apply the benefits of sports massage. The benefits of massage therapy are widely recognized with employment for massage therapists expected to increase by 22% between 2014-2024, with an average massage therapist earning $39,360 a year. Additionally, many massage therapists maintain active, private practices, increasing both their flexibility and earnings. 
Our massage student clinic is open seven days a week, for both your and your clients' convenience, and we offer day and night classes to accommodate your work and family schedules. Our instructors are experienced professionals who will prepare you to sit for either the NCBTMB (National Certification Board of Therapeutic Massage) or the MBLEX (Federation of State Massage Therapy Boards) exams, and we are proud of our 100% board pass rate. Call us at (702) 403-1592 to speak to one of our enrollment specialists today!
Written by:
Barbara Alcaraz, M.A., B.A., L.M.T.
Massage Therapy Program Chair
M. A. Organizational Management, University of Phoenix
B.A. University of Minnesota, American Studies
L.M.T. Northwest Health Careers