What Role Does a Legal Assistant Play in Different Areas of Law?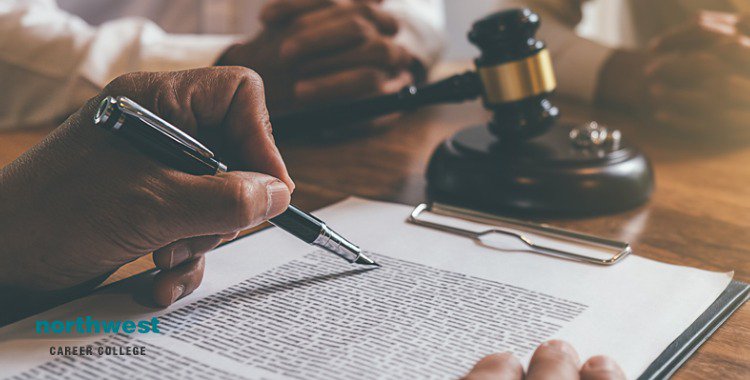 If there was one word to describe the work of a legal assistant, then "varied" might very well cover it. Working behind the scenes to make sure that the attornies have what they need to move their case forward, legal assistants might work in multiple fields of law for a large legal firm, or for a company that specializes in particular areas of law.
In this article, we'll be looking at the roles legal assistants play in common areas of law.
Civil Litigation 
Civil litigation in an area of law where paperwork and personal interactions are the order of the day. 
While the lawyers are arguing the case in court, the job of the legal assistant is to manage the behind the scenes administration, communicating with the other party's solicitors, producing high-quality documents, completing court forms, and making sure all relevant documents are uploaded to the right case-management system.
You may also be called upon to attend hearings to both take notes and to support the counsel who is heading up the case.
Conveyancing
The term conveyancing means the transfer of legal title of real property from one person to another, or the granting of an encumbrance such as a mortgage or a lien, and is a core part of property law.
In most countries, the exchange of property deeds must involved a licensed conveyancer or law firm. As part of this process, there are a large number of documents that need to be compiled, checked, and summarised before the process can be completed.
The role of the legal assistant is to manage those documents as well as liaising with all parties to manage expectations and timescales. Legal secretaries are often tasked with making the mandatory searches on properties which are a critical part of the purchase process.
Wills and Probate 
For obvious reasons, wills and probate is an area of the law that everyone has to deal with at least once in their lifetime. This means that it's a surprisingly busy operation despite not being one of the more obvious areas of law in our day to day lives.
As a legal assistant working in wills and probate, the majority of work will involve dealing with the disposition of a persons estate after they have died. As you might guess, this can be a very involved process that covers contacting banks, getting valuations for property, and communicating with trustees.
Choosing Your New Career Path
Gaining a qualification from our Criminal Justice School puts you in an excellent position to access a variety of employment opportunities as you look for one that suits your skills and interests. 
At Northwest Career College, our Criminal Justice instructors include licensed, practicing attorneys and degree instructors able to teach, not only the law but also to guide our students in the many ways a criminal justice graduate integrates into a Las Vegas legal profession.
As part of our Criminal Justice Program, you'll visit courts, jails, meditation centers, and more to experience first-hand the law in action, which will make your criminal justice training applicable to the Las Vegas legal system.
Northwest offers a flexible blended program with all criminal justice classes Las Vegas law classes taught on campus by an attorney and general education courses offered online. Our experienced instructors are on-campus to review and support your learning experience at all times. 
Call us at (702) 403-1592 to speak to one of our enrollment team about joining our Criminal Justice Program today!
Written by:
Lisa Myers, J.D., L.L.M.
Legal Studies Department Director
J.D. L.L.M. Campbell University