The benefits of an Associate's Degree in Medical Billing and Coding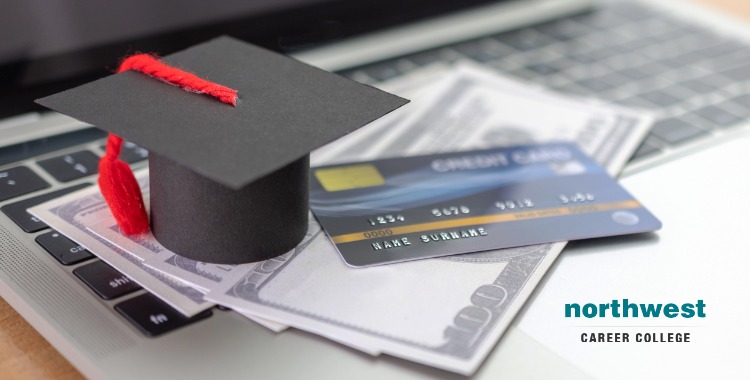 Attending medical school is not for everyone. 
Northwest Career College offers an associate's degree in medical billing and coding that will provide the knowledge you need to succeed in this growing field.
The medical billing and coding industry is a growing sector in the medical field. As medical technology advances, there are more people entering the medical billing and coding field to help make sense of it all.
Medical professionals need medical billers and coders to process insurance claims, code diagnoses for patients' medical records, track payments from various insurers, verify accuracy of patient statements on Medicare forms, prepare cost reports that detail allowable charges for specific services rendered by providers. 
In addition to these tasks that medical billers and coders perform within a healthcare organization or physician's practice, many also work with health plans as consultants or independent contractors. If you're not already convinced, here are some more excellent reasons to enroll at NCC for an associate's degree in medical billing and coding.
It's a qualification that's in high demand
Because of the rapidly growing American healthcare sector, medical billing and coding jobs are projected to increase 25% over the next decade. Many healthcare providers have come to rely on medical billers and coders to help them reduce medical errors and improve the efficiency of their medical billing procedures.
In recent years, medical billers and coders have also begun to take on more administrative responsibilities
The medical coding field is expected to grow at a much faster rate than other occupations in all industries through 2020.
According to The Bureau of Labor Statistics (BLS), medical records and health information technicians are projected to be one of the fastest-growing professions over the next decade with an estimated growth rate of 38%.
This projected increase may be partially attributed to changes that were made as part of healthcare reform legislation like HIPAA which now requires healthcare providers who submit claims electronically for reimbursement by Medicare or Medicaid to use a specific type of code.
You can work in a variety of settings
Your medical billing and coding degree may land you a job with just about any type of healthcare provider or medical office, but if your goal is to be more in control of your own seduce, medical billing and coding can be done freelance.
If you choose to go this route, medical billing and coding jobs can be found on specific billing and coding job boards where service providers are connected with clients who need their services.
You may also want to check out medical billing companies in your area or even at your local college for opportunities that they have available.
The salary is very competitive
As a medical biller and coder, you'll be able to earn a very respectable salary.
A medical biller and coder's salary can range from $25k-32K per year depending on the location of your job, education level, experience, and employer type or medical billing agency that hires you.

You could earn even more than this if you're willing to work additional hours, take on leadership roles, etc.
The average medical billing company has annual revenue in excess of $30 million dollars so there is plenty of room for growth at these companies as well!
It's easy to learn
To get started on your path to a new career as a medical biller and coder, all you need to do is enroll here at NCC and take medical billing and coding classes.
You will learn medical terminology, anatomy & physiology, medical billing procedures, and how to use software like encoder pro in the classroom setting with our instructors who teach medical assisting at a variety of local hospitals!
Within just a few short months you'll be ready for your certification test through NCC's and get started in your new career!
Become a Vital Part Of The Healthcare Cycle
Taken together, medical coding and billing form a link between patients, healthcare providers, and insurance companies. As a medical biller or coder, you'll need to be accurate, detail-oriented, and well organized as you'll be a vital part of any healthcare provider's staff.
As one of the premier Medical Billing and Coding Schools in Las Vegas, Northwest Career College employs established, seasoned instructors to teach you every aspect of medical billing and coding. 
Our student-focused approach puts you first, and we offer online and on-campus workshops to accommodate your work and family schedule.
We continue to support our students after they graduate as our experienced Career Services team works with you to help you find medical billing and coding jobs in Las Vegas. Call us today on (702) 403-1592 to learn more about the exciting opportunities that our Medical Billing and Coding School can offer you!
Written by:
Nancy Ferrante, C.M.B.S.
Medical Billing & Coding Program Chair