How Can I Make A Difference As A Paralegal?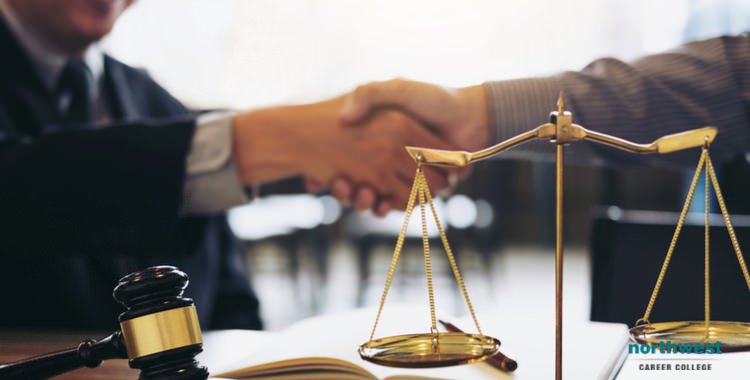 Choosing to become a paralegal and working in the field of law can present our students with a diverse range of opportunities to make a difference, both in their local area and to the profession as a whole. While many people are aware of the activities of famous paralegals, such as Erin Brockovich and Merrell Williams, thousands of paralegals across the U.S. devote their time and effort every day to making a difference to their community, their profession, and to people in need.
The National Federation of Paralegal Associations (NFPA), suggests that paralegals should aspire to contribute 24 hours of pro bono community service work annually. They also provide annual pro bono conferences, recognizing the work of paralegals who committed their time, free of charge, to causes such as "Innocence Projects" with the aim of providing legal representation for people wrongfully convicted of crimes. But what can a paralegal do with their pro bono time to make a real difference?
Ways to Make a Difference
Providing Legal Aid After a Disaster: Legal aid is not something most people associate with disaster relief, but organizations such as the National Disaster Legal Aid Resource Center recruit, and help mobilize, pro bono attorneys in the aftermath of a disaster while providing accurate and timely information on legal issues related to disasters to the low and moderate income public. By volunteering with such an organization in the aftermath of a natural disaster, paralegals can make a significant contribution to normalizing the lives of families caught up in difficult circumstances.
Becoming a Paralegal Community Advocate: Advocacy projects such as the National Women's Law Center, the Southern Legal Resource Center, and the Victim Rights Law Center often hire paralegals to create outreach strategies, assist lawyers with discovery and investigations, and connect with communities who traditionally struggle to find legal advocacy, such as disadvantaged or immigrant populations
Influencing the Profession: While many of the opportunities for a paralegal to make a difference focuses on helping others or disadvantaged communities, there is also the potential for paralegals to make a significant contribution to their own profession. An excellent example of this is Charlene Sabini, whose tireless work persuaded her local Bar Association in Oregon to extend 'affiliated membership' to non-lawyer support professionals. This affiliated membership allowed these non-lawyer professionals access to educational opportunities, invitations to legal events, and a position of greater visibility in the legal community.
Assisting Causes You Care About: Because of their training in the field of law, paralegals are uniquely well placed to provide assistance, through the use of their time and skills, to causes they care about. Charities, civil rights groups, and support groups for disadvantaged sections of the community, and even military personnel serving overseas, can all significantly benefit from pro-bono work from the paralegal profession.
Training to Make a Difference
Here at Northwest Career College, we run one of the top paralegal programs in Nevada, offering our students the skills and experience they need to successfully enter the field of paralegal work and position themselves to maximize their earnings. Our Paralegal instructors are seasoned attorneys and highly trained professionals who are able not only to teach you the law, but also to guide you through the many ways a paralegal integrates into a Las Vegas law practice.
We offer on-campus and online paralegal classes to accommodate your work and family schedule. Our Career Services team will work with you to help you find the best paralegal employment opportunity in Las Vegas, and their expertise in this area has given us a 100% success rate in job placement rate for paralegal graduates. Call us today at (702) 403-1592 to find out what our paralegal program can offer you.
Written by:
Lisa Myers, J.D., L.L.M.
Legal Studies Department Director
J.D. L.L.M. Campbell University
B.A. Corllins University