5 Important Things You Should Know When Applying for Financial Aid
May 2, 2018
461 views
4 min read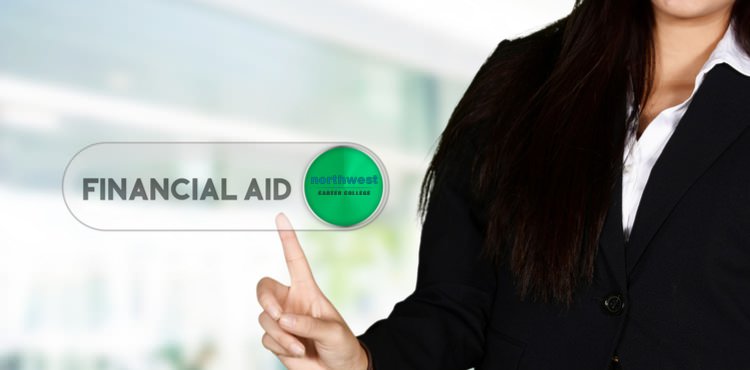 One of the most common questions asked about college education is "how am I going to pay for it?" The sticker price of many college courses can come as a shock, however, there are a number of financial aid options available to students. To have the best chance of finding the financial aid program that works best for you, you need to be aware of the options and be properly prepared to apply. To help out, here are 5 things you should know when applying for financial aid.
Know More: Great Resources For Students Looking For Financial Aid
Things You Should Know When Applying for Financial Aid
1. Colleges want to help:
Our Financial Aid Officers here at Northwest Career College understand that applying for financial aid can be a stressful situation and, they are on hand to provide as much information and assistance as possible. Call us today at (702) 403-1592 to discuss what financial aid options are available for you. Make sure to include Northwest's School Code 038385 if you go online to fill out your FAFSA.
2. Assess your own financial situation:
The first step in applying for financial aid is to have a good understanding of your own financial situation. Generating a clear understanding of your own finances and establishing realistic expectations is an essential part of applying for financial aid. Having a good knowledge of your financial details will also make the application process easier, should you choose to apply.
3. The difference between merit-based and need-based aid:
Before applying for financial aid it is important to understand the difference between merit-based and need-based aid and which type of aid you may be eligible for.
Merit-based aid: Merit based aid is predicated upon the achievements and academic performance of the student. The most common forms of merit-based aid are scholarships that are awarded through schools or private institutions.
Need-based aid: This form of financial aid solely takes into account the ability of you and your family to pay the cost of college tuition. You can receive need-based financial aid through both private and federal student loans and grants.
4. Understand loans, grants, and work-study:
Need-based financial aid comes in three main forms, understanding the differences between these forms of aid can make it cleaner which type of aid is most suited to your particular situation.
Loans: Federal student loans are the most common form of need-based financial aid. These loans require repayment, beginning after you graduate college or drop below half-time enrollment.
Grants: Unlike student loans, grants do not need to be repaid upon graduation. There are several Federal and state grants available to students in need, and filling out the FAFSA is an excellent start to finding out which ones are best suited to you.
Work-Study: The Federal Work-Study program provides part-time jobs for undergraduate and graduate students with financial need, allowing them to earn money to help pay education expenses. The program encourages community service work and work related to the student's course of study.
5. When the deadlines are:
The deadline for merit-based aid is dependant on the school or private institution that issues it, be sure to check with them so you are aware of their deadlines for application. For Federal financial aid, the FAFSA can be filled out as early as the 1st of January in the year you will be attending college.
Financial Aid At Northwest Career College Las Vegas
Here at Northwest Career College we have Financial Aid Officers on staff that can help determine the best financing option for you. To best support our students we offer a range of financial aid including the Pell Grant, Subsidized Loans, Unsubsidized Loans, and Parent Plus Loans. Call us today at (702) 403-1592 to speak with one of our experienced Financial Aid Officers who will help find the best financial support options for you.