Four Steps to Becoming a Paralegal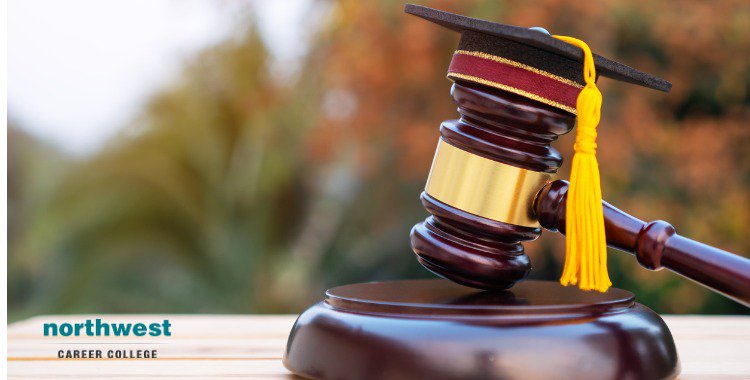 Paralegals are a hugely important part of the U.S. criminal justice system, and becoming one means setting yourself up for an exciting and impactful career in the legal field. In this article, we'll be looking at how you can take the first steps on that career path with four simple actions.
Get the Right Qualifications
In order to become a paralegal, you will first need to obtain the right qualifications. At the bare minimum, this means an associate's degree in paralegal studies. Here at Northwest, we offer a student-focussed program with both online and on-campuses classes that will fit around you lifestyle. 
Best of all, you can graduate and start your new career as a paralegal in as little as nine months!
Get Your National Paralegal Certification
What qualifications you need to work as a paralegal differ between states. Some require you have passed your national paralegal certification in order to practice. Even if your home state doesn't require this, gaining your certification is an excellent addition to your resume.
To help our students get the best of our Paralegal School, we also offer preparatory classes to help you pass your national paralegal certification exams.
Gain Some Real-World Experience
Nothing sets you apart from others in the job market, like real-word experience of the field you plan to work in. That is why we work with local Las Vegas legal firms to offer all our Paralegal Studies students the opportunity for an externship with real business. 
Once you've completed your externship, you'll be able to tell prospective employers that you've already had experience in the field that other graduates just don't have.
Work on Your Soft Skills
While our paralegal studies course will give you all the skills you need to make it in the legal field, polishing up your soft skills can help set you apart from other candidates when you're hunting out your perfect job.
The soft skills that are relevant to being a paralegal include:
Attention to detail –

Making sure you have the facts correct is vital to a paralegal's work, so having an eagle eye for the small things is a great skill to have.
Great Organization –

Administrative work is a large part of a paralegal day, so making sure your administrative skills are in order should be a key focus.
Research skills –

Legal research is another essential duty of a paralegal, so making sure you have fantastic research skills will help to set you apart in the hiring process.
Join One Of The Best Paralegal Schools In Las Vegas Today!
Here at Northwest Career College, we run the top paralegal program in Nevada, offering our students the skills and experience they need to successfully enter the field of paralegal work and position themselves to maximize their earnings. 
Our Paralegal instructors are seasoned attorneys and highly trained professionals who are able not only to teach you the law but also to guide you through the many ways a paralegal integrates into a Las Vegas law practice. 
We offer on-campus and online paralegal classes to accommodate your work and family schedule. Our Career Services team will work with you to help you find the best paralegal employment opportunity in Las Vegas. Call us today at (702) 403-1592 to find out what our paralegal program can offer you.
Written by:
Lisa Myers, J.D., L.L.M.
Legal Studies Department Director
J.D. L.L.M. Campbell University
B.A. Corllins University