Five Important Skills For Business Administrative Assistants To Acquire In 2021
Business Administrative Assistant
March 25, 2021
170 views
3 min read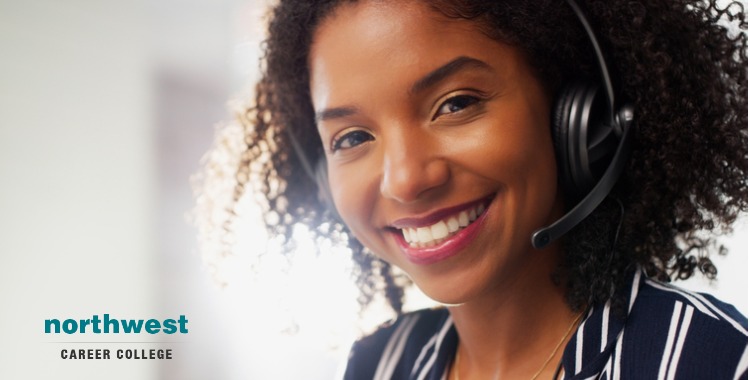 While they don't get as much of the limelight as the executives they assist, business administrative assistants are vital to the efficient and effective running of any business.
The main task of a business administrative assistant is to support the company´s administration, taking care of things like travel organizing, arranging accommodation, managing invoices, planning the calendar meetings.
Growing and succeeding as a business administrative assistant means always looking to grow your skillset. So, if you're a recent graduate looking for your first job, or are thinking about joining our Business Administrative Assistant Program, here are five skills you'll want to be able to build into your resume for 2021.
Know More: What Is a Business Administrative Assistant?
5 Important Skills For Business Administrative Assistants To Acquire
Diplomacy
Diplomacy and negotiation skills are vital to the work of a business administrative assistant. As part of their day-to-day roles, the business administrative assistant will often be confronted with different needs and will need to negotiate to reach the desired outcome while reaching an agreement with all parties involved in the situation.
Networking
Effective networking is an excellent way to expand your skill set by finding how your peers are getting things done. Attending networking events and conferences no only lets you build important relationships that can help with your career goals, it's also a way to keep yourself updated on the newest ideas and propositions in business administration.
Anticipation
Being pro-active and anticipatory is a vital part of making your life easier as a business administrative assistant. The ability to anticipate prevent small issues that could later develop into real problems is hugely important.

Additionally, being able to anticipate the needs of executives means you appear to be hugely competent, always on the sport with a solution. The benefit of this to your career progression cannot be overestimated.
Initiative
Initiative is linked to anticipation. Being able to see problems on the horizon isn't much use if you don't have the initiative to go out and solve those problems yourself. Business administrative assistants who are able to use their initiative to take the workload from the executive and get things done as efficiently as possible progress much faster in their careers.
Self-Care
Administration assistants spend as much as 80 percent of their waking hours either at work or doing work-related tasks. Burning the candle at both ends might be necessary some of the time, but doing it too much is a great way to burn out entirely. Learning to care for yourself means you are more available to care for others.
Become a Vital Part of a Business Today
Northwest's Business Administrative Assistant Program Las Vegas offers on-campus and online Business Administrative Assistant classes to accommodate your work and family schedule.
We value real, hands-on experience, which is why you'll be visiting businesses and organizations of different sizes, industries, and structures and why our instructors are all experienced business professionals with extensive backgrounds working in, starting up, and operating various businesses and organizations.
Featuring a host of business professionals and guest speakers, our classes will give you all the skills you need to play a vital part in any business, and still graduate in as little as 9 months.