Communication Strategies for Medical Administrative Assistants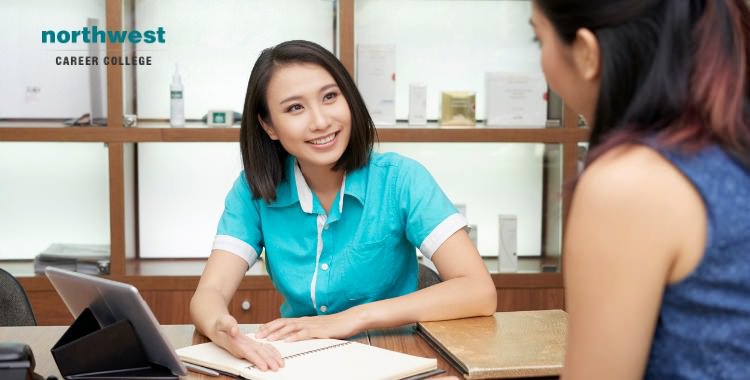 Communication is a vital part of the medical administrative assistants position. As the administrative heart of a medical practice you will be expected to communicate effectively between staff, patients, departments and third parties, making a effective communication strategy a vital part of your position. To help you get to the top of your communication game, we've put together some of the top communication strategies for medical administrative assistants.
1. Ask the right questions – Asking questions is always a good thing for a medical administrative assistant to do, but asking the right questions in a foundational part of an effective communication strategy. Asking the right questions requires you to listen in detail and then put forward pertinent queries that clarify issues and encourage detail. Being able to ask the right questions allows you to quickly and easily assess the details of the matter while minimising the chances of miscommunication.
2. Be proactive – If there is a problem then prompt and effective communication can normally nip it in the bud before it becomes a larger issues. By being proactive in your work tasks, and employing your analytic and investigative skills, you can identify problems and use open communication with other staff members to efficiently solve them.
3. Be resourceful – Don't just have one channel that you can effectively communicate with, always have a plan B. In the world of healthcare provision, the communication of important details, such as allergies to medicine, can literally save a life, so being satisfied with sending a "fire and forget email" just won't cut it.
4. Be confidential –  Medical data is sensitive and when communicating, especially with third parties, you should always be assessing where that data is being sent and who it could end up in the hands of. It is your responsibility to safeguard your patients private medical data and prevent it from being communicated to the wrong people.
5. Be the voice of your practice – When communicating with others, always remember that you are presenting your healthcare practice. Any communication is an opportunity to build on the reputation of your practice and it should be treated as such. Always be polite and professional when dealing with others, especially in situations where they do not extend you the same courtesy.
Start Your Career As A Medical Administrative Assistant With Us
Here at Northwest Career College, our student-centered philosophy means that you come first. We offer a flexible schedule so you can care for your family and have a balanced life in Las Vegas while advancing towards your new career. We pride ourselves on being the premier Medical Administrative Assistant Schools in Las Vegas and our established, seasoned instructors offer online and on-campus night classes to accommodate your busy work and family schedule. Call us at (702) 403-1592 to speak to one of our admissions assistants about your new medical administrative assisting career.
Written by:
Jenette Ashcraft, N.C.M.A.
Allied Health Department Director
R.M.A. National Education Center