How To Study When You Are Working Full Time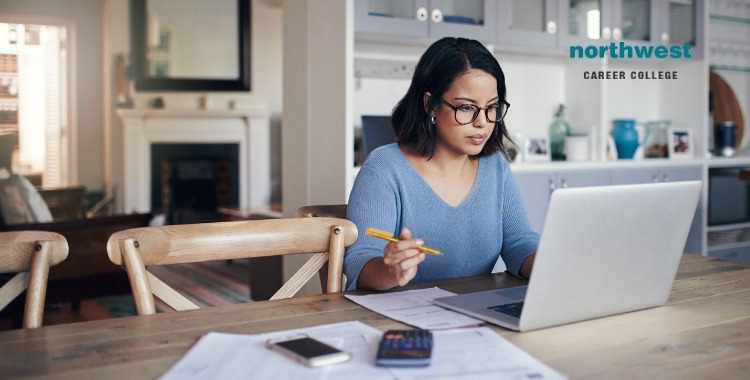 Here at Northwest, we understand that not everyone who wants to enroll with us has the option to study full-time, which is why we offer a flexible range of class options. We offer morning and night classes as well as full and part-time study options to accommodate your busy Las Vegas work and family schedule.
If you are thinking of joining us, but aren't sure how studying for a new and exciting career can fit around your existing work commitments, here are some tips on how you can combine study and full-time work.
Make A Study Plan
Taking the time to make a plan when you already have a limited amount of time available might seem like a waste, but you'll be glad you did it further down the line. Your first stop should be to find out your important deadlines and exam dates and make sure they are written into your diary or calendar. Then discuss the course makeup with your tutor so you have a better idea of which sections of the subject will be focussed on at different times.
Having a study plan in place will allow you to use your time efficiently and will make sure you don't miss any dates even if you work life gets hectic.
Keep Your Important Dates In Mind
Once you've got your important submission and exam dates, make sure they are recorded in a place where you will see them on a regular basis or somewhere you can set a reminder. If you have access to your work schedule, try adding them to that. If not, a large wall planner or an app like a Google calendar will allow you to either make them visible every day or allow you to set a number of loud alarms that will make sure you never miss a deadline.
Schedule Your Study Time
Successfully studying and working at the same time is all about discipline and focus. Allocate yourself some study time from your weekly routine and stick to it. Mark it out in your diary and let everyone know that will be the time when you are study and doing nothing else. As long as you let people know, you'll be surprised about how far co-workers, family, and other students will go in order to make sure you are not disturbed while you are studying.
Find The Perfect Place To Study
It can be difficult to study when you are surrounded by distractions, which is why it is so important to find yourself somewhere where you can get your work done in peace and quiet.
Once you've scheduled your study time, pick a calm and distraction-free place to work and make others aware that that's where you'll be working. Try to make sure the place you pick isn't too cluttered or cramped and is as free of distractions, like TVs, as possible.
Build A Dialogue With Your Tutor
Studying while working full time is difficult and there may be times when your other commitments prevent you from attending class or even force you to miss a deadline. Don't worry, it happens to everyone. Just make sure that your tutor is aware of the situation in advance. Our tutors at Northwest are here to make sure you get the best from your course and will help you achieve that in any way they can.
Stay Motivated
Sometimes it can be hard to muster the effort to study, especially if you have just spent a day at work. Keep yourself motivated is a key part of successfully while working full time. One way to stay motivated is to sit down and think about why you want to achieve your new qualification and what positive changes it will make to your life. Once you've fixed the idea in your head, write it down on a post-it note and stick it somewhere visible in your study area. That way, whenever you find yourself flagging, you can look and it and remind yourself why you are making the effort.
It's Okay To Say No
When it comes time for deadlines and exams, you will need to turn down social invitations. Don't feel bad about doing it. If you explain to your friends that you need extra time to study and this is an important moment for you, they will be supportive.
Should I Apply For Student Finance?
Here at Northwest Career College, we have Financial Aid Officers on staff that can help determine the best financing option for you. To best support our students we offer a range of financial aid including the Pell Grant, Subsidized Loans, Unsubsidized Loans, and Parent Plus Loans. Call us today at (702) 403-1592 to speak with one of our experienced Financial Aid Officers who will help find the best financial support options for you.
How Do I Apply For Student Finance?
First, just complete the Free Application for Federal Student Aid (FAFSA). You can find a copy of FAFSA form, and a guide to completing it, on the Federal Student Aid website. www.FAFSA.ed.gov.  You can also fill the FAFSA out online here.  Please make sure you enter our school code: 038385. This allows your records to be sent directly to our Financial Aid office so that when you visit the campus, our FA officers can discuss your financial aid package with you in person.
Written by:
Dr. Stephanie Kenny,
Chief Financial Officer