Why Train As A Medical Administrative Assistant?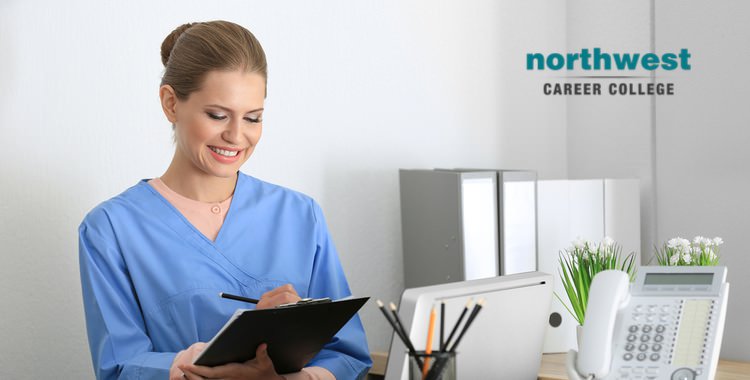 A career as a medical administrative assistant offers a range of fantastic benefits, from a great earning potential to high job satisfaction. As an administrator you will be a key part of any healthcare practice, ensuring that everything runs like clockwork and that your colleagues have the resources in place to deliver the best healthcare possible. So if you are thinking about retraining, or what your first career choice should be, here are the top reasons to become a medical administrative assistant.
1. It's a role that's in demand – The ageing population in the U.S. has prompted a significant growth in the healthcare industry, as a rapid increase in geriatric health problems needs to be addressed by skilled healthcare providers. More patients mean more administration, which is why employment for Medical Administrative Assistants is expected to increase 23% from 2012-2022, faster than average for all occupations according to the United States Department of Labor.
2. You can get started quickly – Our Medical Administrative Assistant Program will see you graduate in as little as nine months. Once you have your qualification you can immediately start your medical administrative assistant career and begin gaining experience. The more experience you have, the better your earning potential.
3. It's well paid – According to the Bureau of Labor Statistics, an entry-level medical administrative assistant earns $37,230 a year, with more than half of working MAAs earning more. Top-earning medical administrative assistants can have salaries of up to $50,340, with earnings dependent on the amount of experience you have. With an average hourly wage of $16.64, a medical administrative assistant earns nearly double the national minimum wage in an entry-level position.
4. It's fulfilling – While you might not be in a "patient-facing" role, a medical administrative assistant is still a vital part of any healthcare practice's team and the role is just as vital to delivering the best standard of care possible. It would, after all, be almost impossible to treat patients without administrative and logistical backup. As a healthcare provider, you can take pride in the fact that your professional efforts help others in need.
Start Your Career As A Medical Administrative Assistant With Us
Here at Northwest Career College, our student-centred philosophy means that you come first. We offer a flexible schedule so you can care for your family and have a balanced life in Las Vegas while advancing towards your new career. We pride ourselves on being the premier Medical Administrative Assistant Schools in Las Vegas and our established, seasoned instructors offer online and on-campus night classes to accommodate your busy work and family schedule. Call us at (702) 403-1592 to speak to one of our admissions assistants about your new medical administrative assistant career.
Written by:
Jenette Ashcraft, N.C.M.A.
Allied Health Department Director
R.M.A. National Education Center