The ABCs of becoming a Legal Assistant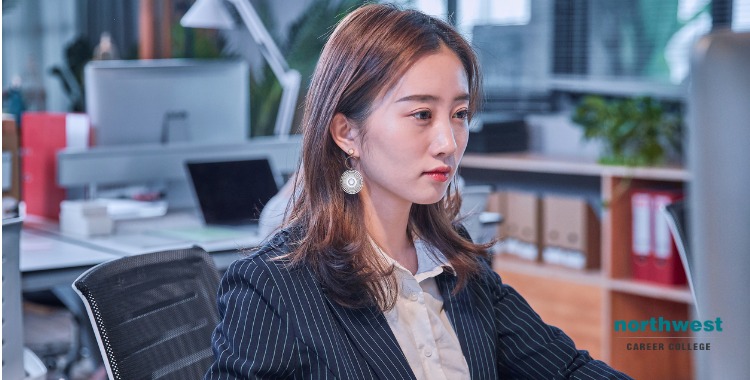 Do you want to know how to become a legal assistant? This blog post will tell you how! First, we'll talk about how to find the perfect school and what is involved in getting your degree. Next, we'll discuss how much money does a legal assistant make and what is the average salary for this type of position. Finally, we'll go over how you can get started on your career path as a legal assistant!
What is a Legal Assistant?
A legal assistant, also known as a paralegal, works closely with lawyers and assists them in their daily tasks. They can work on both sides of the law: either for plaintiffs or defendants (in criminal cases).
As a legal assistant, you will be responsible for completing research and writing reports to help your lawyer win at trial as well as handling other important tasks, such as client contact and managing schedules.
What does a Legal Assistant do?
Legal assistants complete a wide range of tasks, including:
Legal research

Preparing legal documents by formatting and organizing them correctly

Contacting clients to keep track of deadlines and other important dates

Managing the attorney's calendar

Handling billing and bookkeeping tasks

Preparing for hearings and trials

Drafting legal correspondence

Filing court documents

Assisting with client intake
How do you become a Legal Assistant?
The best way to become a legal assistant is by earning an associate degree from an accredited school. Most schools offer online courses, making it easy for you to fit education into your busy schedule.
After completing your degree, you will need to pass a certification exam in order to work as a legal assistant.
Your legal assistant certification will show your employers that you have the skills and knowledge necessary to work in a legal office.
How much does a Legal Assistant earn?
Legal assistants can expect to earn an annual salary of $45,000 on average. However, salaries vary depending on experience level, skillset, and the city or state in which you work.
How do I find work as a Legal Assistant?
Once you have your degree and certification in hand, it's time to start looking for a job. Start by checking out job postings on Indeed or Monster. You can also network with friends and family members who know people in the legal industry.
Having a good resume is very important. Make sure your resume is free of typos and grammatical errors before you send it out.
Another way to get the attention of potential employers is by hosting a job-shadowing experience where you can spend time observing how employees in law offices work together, how they communicate with clients, how they research information for cases, etc.

During an interview, be sure to show how motivated you are for the job. The interviewer is looking at how well your personality fits in with other employees and how willing you are to learn new things about being a legal assistant. Also, come prepared by having questions ready that demonstrate your interest in becoming a member of their team!
Why NCC is the best place to study for your Legal Assistant qualification?
We have a dedicated legal assistant faculty who are experienced in the field and can give you the guidance you need to succeed.

You will get practical experience through our many externship opportunities with law firms, corporations, and government agencies.

NCC offers affordable tuition rates that won't break the bank. You can also apply for financial aid to help you achieve your educational goals.

We are conveniently located in the heart of downtown Las Vegas which is minutes away from all major highways and interstates making it easy for students coming from across Nevada and the southwest to attend classes.
Choosing your new career path
Gaining a qualification from our Legal Assistant School puts you in an excellent position to access a variety of employment opportunities as you look for one that suits your skills and interests. 
At Northwest Career College, our Legal Assistant instructors include licensed, practicing attorneys and degree instructors able to teach, not only the law but also to guide our students in the many ways a criminal justice graduate integrates into a Las Vegas legal profession.
As part of our Legal Assistant Program, you'll visit courts, jails, meditation centers, and more to experience first-hand the law in action, which will make your criminal justice training applicable to the Las Vegas legal system. 
Northwest offers a flexible blended program with all criminal justice classes Las Vegas law classes taught on campus by an attorney and general education courses offered online. Our experienced instructors are on-campus to review and support your learning experience at all times. 
Call us at (702) 403-1592 to speak to one of our enrollment team about joining our Legal Assistant Program today!
Written by:
Lisa Myers, J.D., L.L.M.
Legal Studies Department Director
J.D. L.L.M. Campbell University